SOLARA
SOLARA have participated in expo-exibition of Solar companies in Artik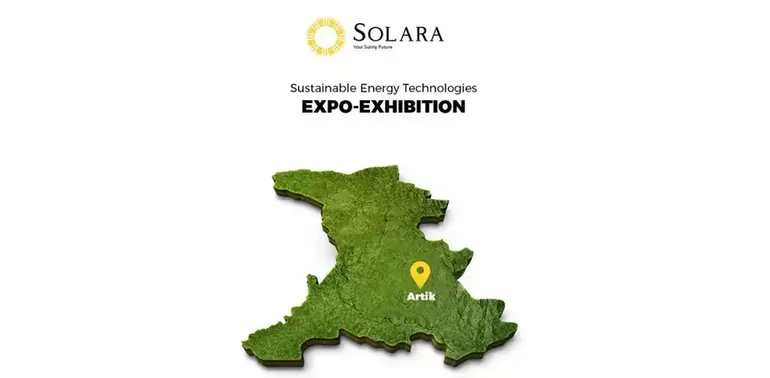 Solar station installation company SOLARA took part in the Sustainable Energy Technologies exhibition that was held in the Artik community of the Shirak region.
Solara's pavilion displayed Armenian solar panels manufactured by LA SOLAR ARMENIA in the Alliance economic zone. As well as inverters, electric scooters and bicycles, and solar panels for charging phone batteries.
Representatives of the company "SOLARA" gave visitors certificates, allowing them to purchase solar stations with a 10% discount.
Mihran Mirkhavoyan, Marketing Director of Solara, mentioned to the local news channel "Tsayg" that Solara is aimed at developing and distributing innovative solutions in the field of renewable energy. It's clearly demonstrated by highly certificated solar panels displayed at the exhibition, which are produced in Armenia and exported to the USA and Europe.
13 solar companies were presented in the exhibition. A drawing competition was held, the winners of which were awarded prizes.
Governor of Shirak Nazeli Baghdasaryan, Mayor of Artik Anania Voskanyan, Head of the Cooperation Section of EU Delegation to Armenia Andrea Baggioli, and the organizer Astghine Basoyan took part in the exhibition.