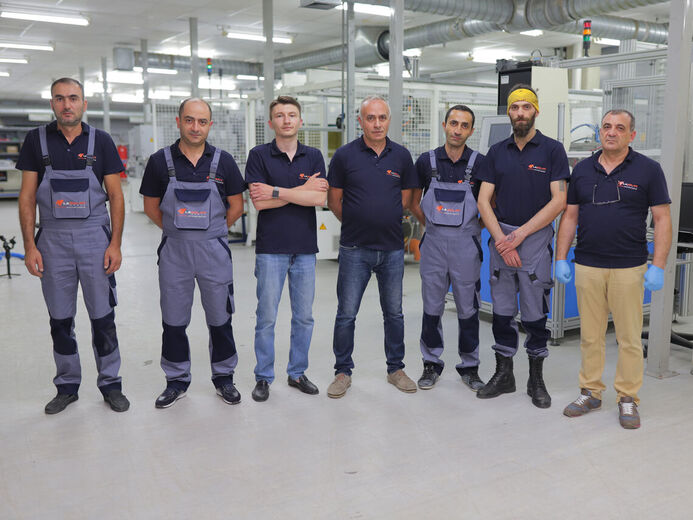 LA Solar Factory was founded in 2019 and is one of the leading Armenian solar panel companies. The company's activities are focused on high-tech production of high-efficiency solar modules using one of the most advanced technologies in the world with a production capacity of 90 MW from the Swiss company Meyer Burger.
The main activity of the company is focused on the quality production of solar modules, construction, and operation of solar power plants.
One of the largest manufacturers of solar panels in Armenia.
Quality products confirmed by international certificates.
Own scientific and technical center, which is engaged in the development and implementation of high-tech products.
Quality guarantee - for 10 years the solar battery power will not be less than 90% of the nominal, and within 25 years it will not be less than 80% of the nominal power.
Currently, the company LA Solar Factory is investing $2.6 million in the production of photovoltaic panels on the territory of the Alliance FEZ. Today, it already manufactures products worth $137 thousand, in the near future it is planned to increase the volume to $12 million. About 70% of the manufactured products will be exported to the USA, and the rest to the RF, RA and Georgia.