SOLARA
New Cooperation. SOLARA + NOR TUN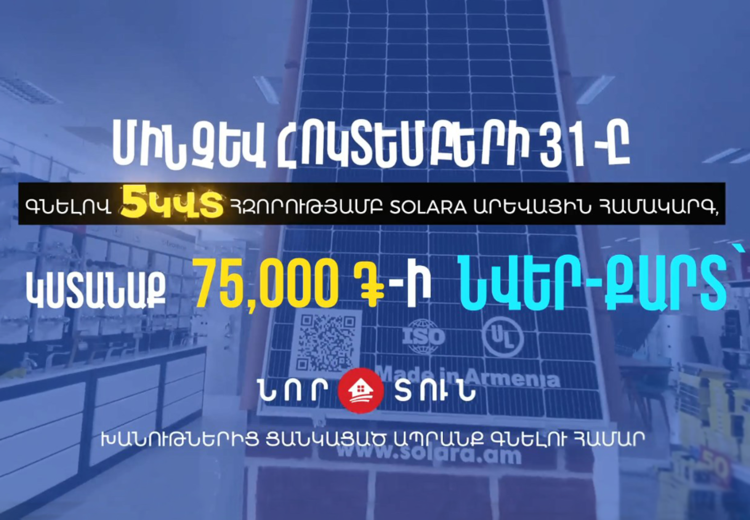 SOLARA has initiated new profitable cooperation. From now on, you can purchase SOLARA solar panels from NOR TUN stores.
WE MARK THE NEW COOPERATION WITH A SPECIAL OFFER
Before OCTOBER 31, by purchasing the 5 kW SOLARA solar system, you will get a 75.000 ֏ worth gift card for any product in NOR TUN stores.
Along with a constantly updated assortment, you will find a number of other surprises and profitable offers. In NOR TUN stores, you can buy high-quality solar systems, thanks to which you will have your own reliable energy source.
SOLARA solar stations can be found at the following addresses of NOR TUN stores:
286/6 Davit-Bek St., Nor Nork dist.

21 Davit Anhaght St., Zeytun dist.

69/5 Rostovyan St., Erebuni dist.

30 Sebastia St., Malatia dist.
Renovate your apartment or summer house at affordable prices with SOLARA and NOR TUN.