SOLARA
Charge your electric car with the Solara EV Charger application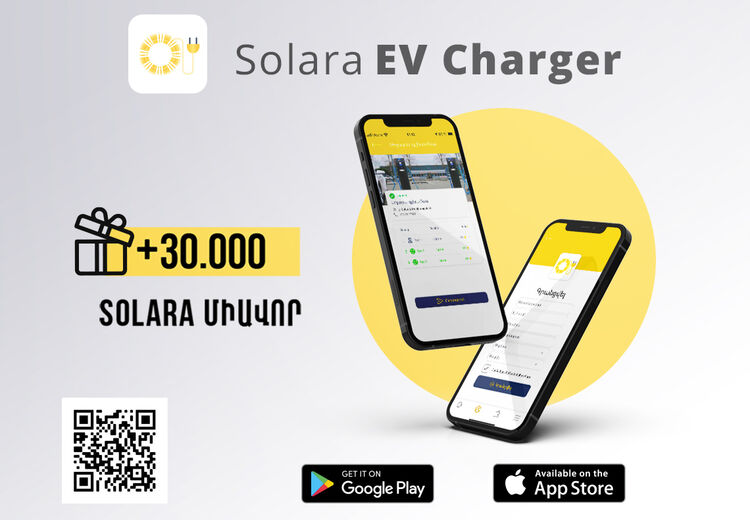 SOLARA has created the Solara EV Charger application for drivers of electric vehicles. The application allows you to charge the electric car without queuing. by pre-selecting and fixing the location of the nearest electric charging station on the map.
To use the application, you just need to download the application and create a personal account.
By the way, SOLARA has prepared a small surprise for its driver customers.
Immediately after registering in the application, you will receive 30.000 gift points equal to 30,000 AMD, which is valid until the end of 2021.
The application can be downloaded from Play Market and App Store
Furthermore, SOLARA aims to import and install 40 electric car charging stations in Yerevan and in regions of Armenia, which will be located at a maximum distance of 100 km from each other.

SOLARA charging stations are now available at the following addresses:
- N. Buniatyan 14, Yerevan
- Mazmanyan 1, Garage Masters' Mall, Yerevan
- V. Sargsyan 15/5, Gyumri
- Harsnadzor Eco Resort, Syunik