SOLARA
SOLARA-GYUMRI Opening Ceremony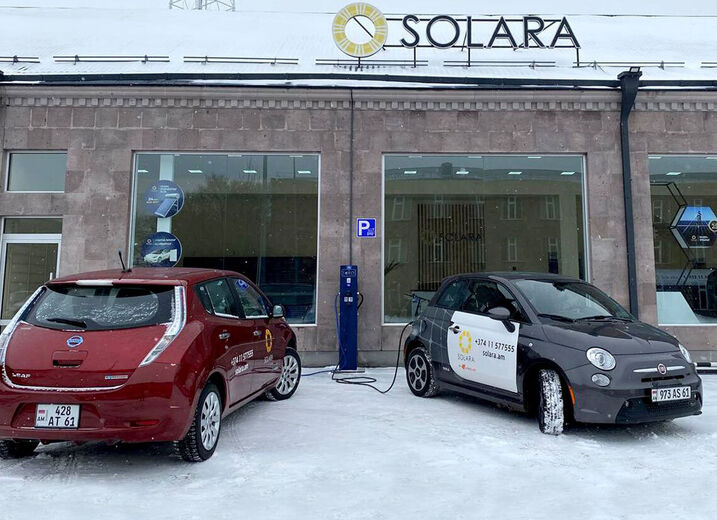 Taking into account the high demand for the use of solar systems in marzes, the SOLARA company ensures the availability of solar systems and electric vehicles throughout the territory of RA by opening stores in regional centers.
The opening of the first branch took place on February 18 in the city of Gyumri. In our showroom located at Sargsyan 15/5, Gyumri you can see the latest solar equipment and electric vehicles, as well as charge your electric cars using the famous TOKA electric charger.
The principle of our work is to use renewable energy to serve environmental functions as well.
Our goal is for us to transition to environmentally friendly energy, keeping our environment clean, and also to be energy independent, as natural resources are becoming more expensive day by day. That's why we should strive for more alternative energy sources, - - added Vladimir Hovhannisyan, chief engineer of SOLARA company.
Let's remind that SOLARA company, being the official representative of the largest American company "LA Solar Group" that manufactures solar panels in Armenia, ensures the supply of solar modules with the most accurate and stable guarantees available on the market, thanks to highly automated production and the latest technologies implemented.