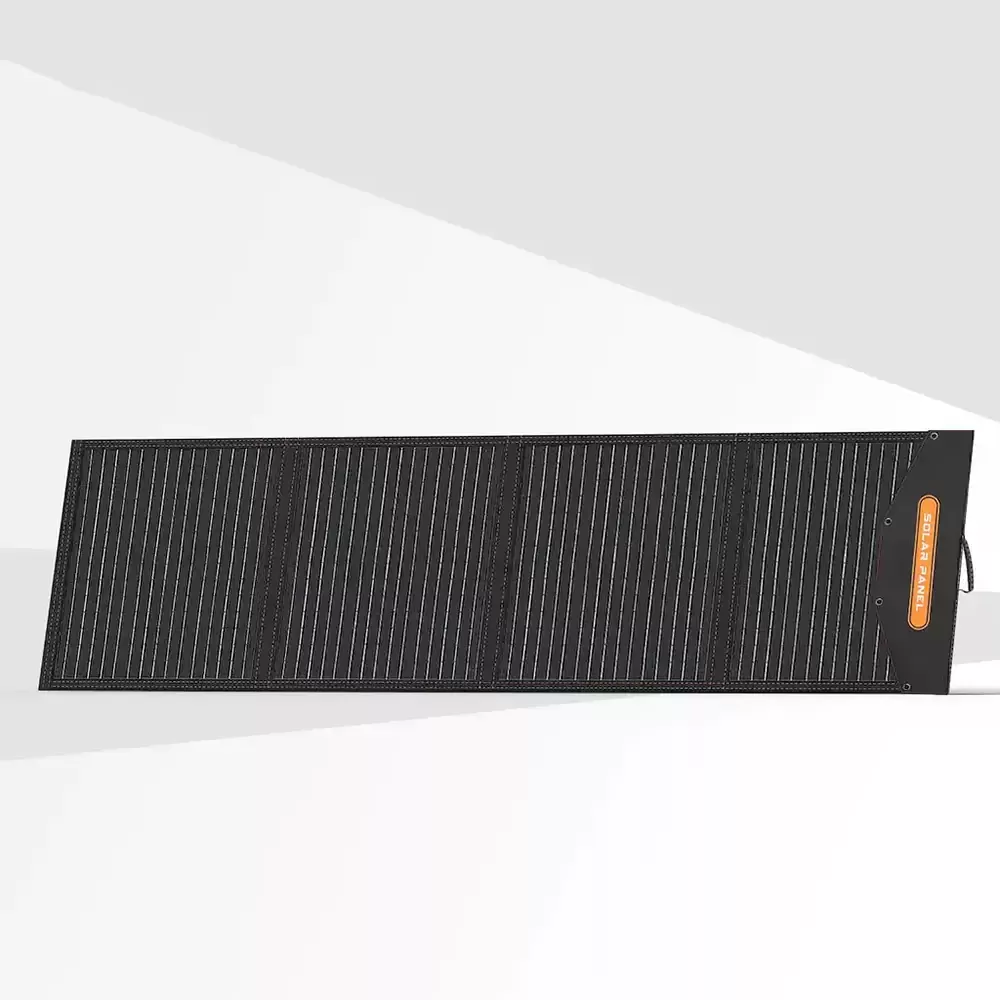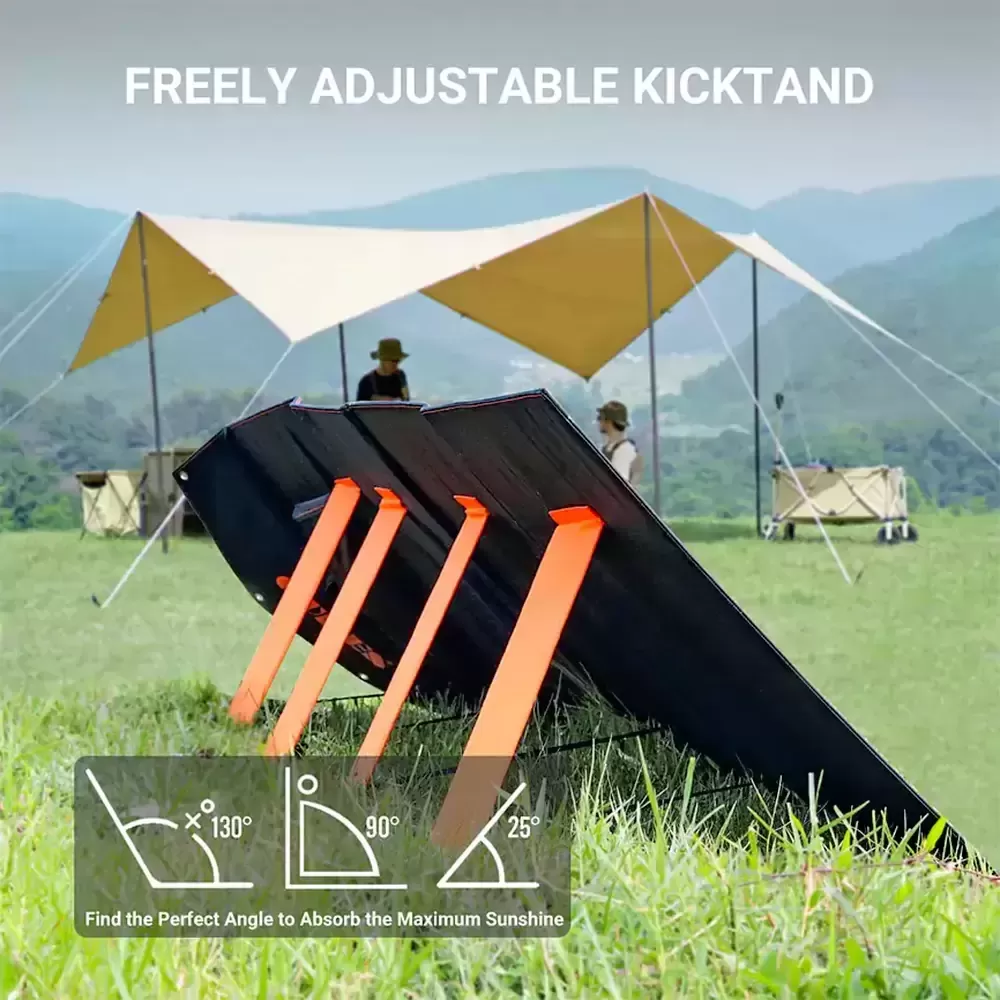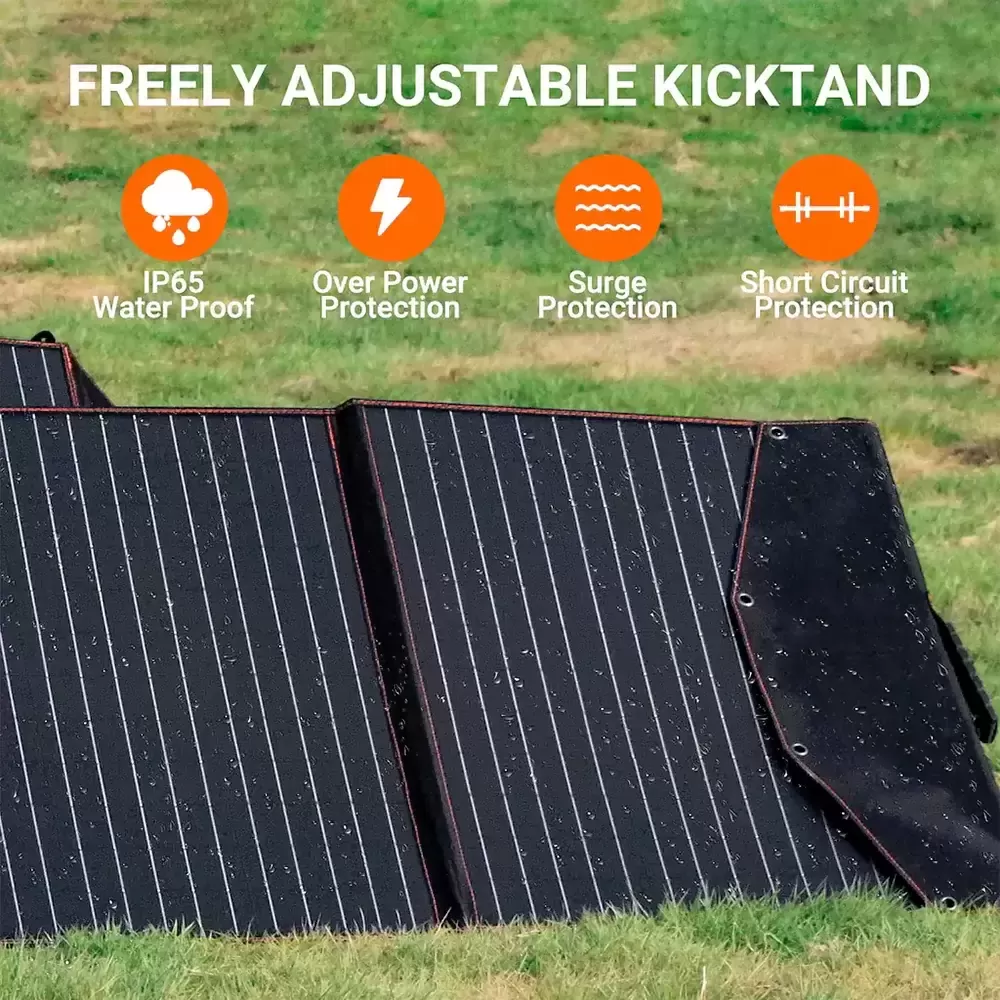 200 Watt Solar Panel Specification
205,000 AMD
Type
Single Crystal Silicon
Dimensions (folded)
415*370*35mm
Dimensions (unfolded)
1670*415*5mm
Description
SOUOP 200W solar panel is two 100W solar panels. Compared with 100W solar charging panels, it can store more solar energy. It can make full use of sunlight and convert sunlight into clean energy. By cooperating with the SOUOP 1200W portable power station, solar energy can be stored in the LiFePO4 batteries, which can charge all devices. It is a solar generator system for backup power and off-grid power.
Solar cell: Monocrystalline Silicon
Foldable/Portable
Environmentally friendly / No gas / Quieter / Cost-effective
Accept OEM and ODM
High conversion efficiency solar panels, conversion efficiency up to 20%, with SOUOP 600W or 1200W, you can get your solar generator set. Suitable for outdoor adventure or emergency backup after a power outage.
Lightweight and durable solar panel with bracket
Foldable design, easy to carry, weight only 3.6kg. Use the built-in bracket to adjust the angle, which can be changed at will.