SOLARA
2400W Portable Power Station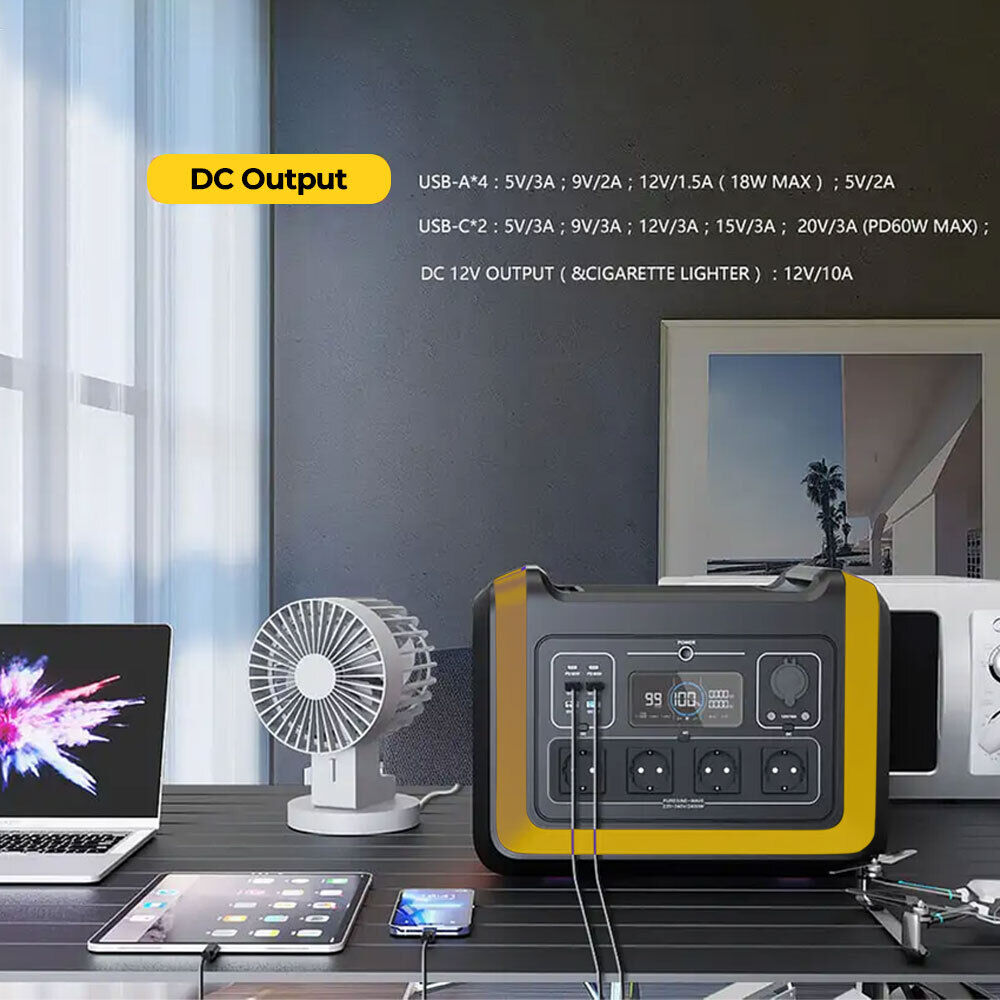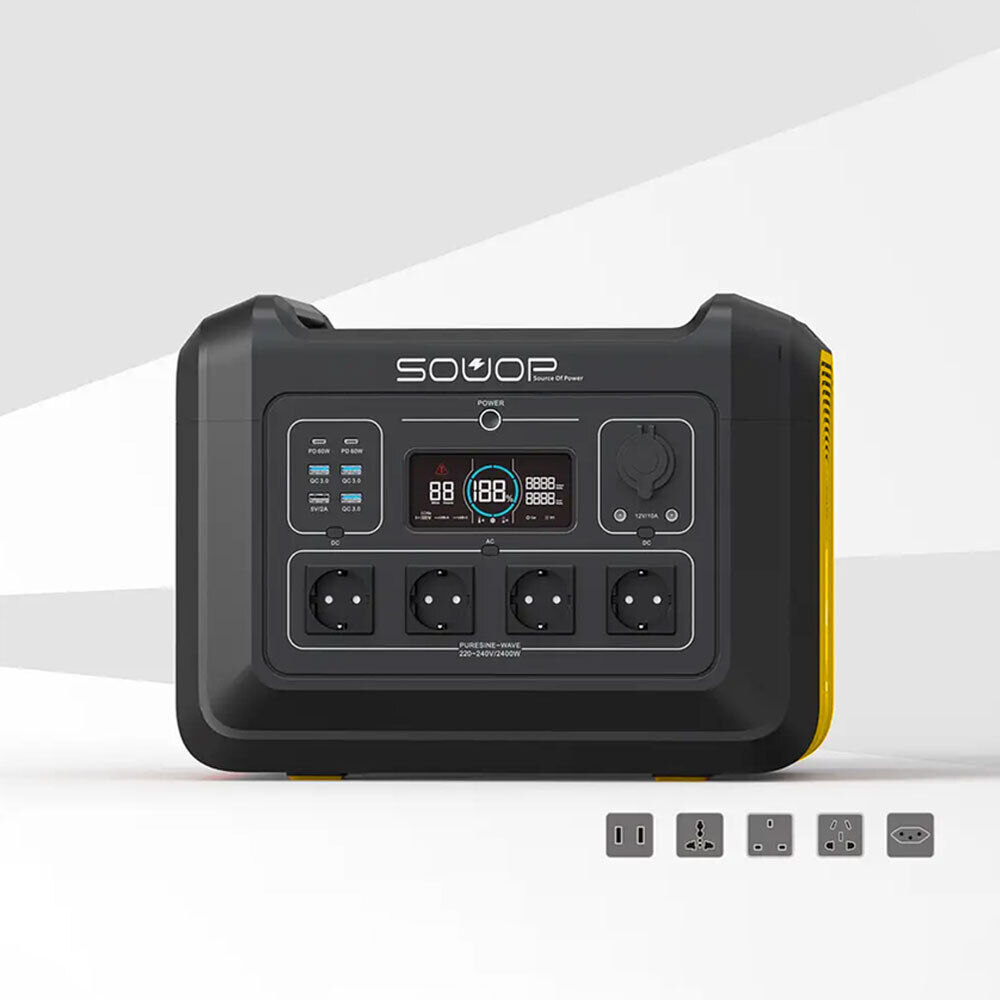 2400W Power Station Specification
929,000 AMD
AC Output
110V/2400W(Rated);5000W(Peak)
3*USB-A output
5V/3A;9V/2A;12V/1.5A(18W Max)
1*USB-A output
5V/2A(Software upgrade port)
2*USB-C output
5V/3A;9V/2A;12V/3A;15V/3A;20V/3A(60W Max)
Input power
2*24V/200W;2*28V/300W;2*45V/500W
LED Light
7W(Low-Full-SOS)
Description
SOUOP 2400W portable power station is the portable power station with the largest energy storage capacity under SOUOP. Whether it is a high-power device at home or a high-power device for outdoor work, it can continue to supply power and can be used as a backup power supply for power failure at home and field camping. And it supports solar charging to store power for your devices anytime, anywhere.
14 output ports meet multiple devices
3 flexible ways to recharge
Provide over-current, over-voltage, and over-temperature protection
Environmentally friendly / No gas / Quieter / Cost-effective
Accept OEM and ODM
Compared with 600W, 1200W, and 1800W portable power stations, the 2400W portable power station has a larger capacity, reaching 2232Wh; it is equipped with an excellent battery management system (BMS), which is protected by temperature control, voltage protection, overcurrent protection, and short circuit protection functions equipment, prolong the service life of the portable power station, and provide users with more protection.
LiFePO4 battery power supply
Compared with other lithium batteries, LiFePO4 batteries have a very important advantage – thermal stability and chemical stability, which can improve the safety of the battery. The LiFePO4 battery can provide 2500 cycles and more than 10 years of battery life for the SOUOP portable power station.
Supply power to 14 devices at the same time
SOUOP 2400W portable power station powerful outputs up to 14 devices, and has a 697500mAh capacity. This all-in-one power station is perfect for outdoor parties, camping, and when your home is out of power. Even if there is a power outage at home, it can support the power consumption of home appliances in a short period.
Binaural Design – Sturdy dual handle for easy carrying. And there are 3 lighting modes (Low-Full-SOS) that can be easily switched. The 7W high-brightness emergency flashlight on the back is suitable for calling for help in the wild and can illuminate a large area. Great for outdoor camping and disaster prevention.