SOLARA
Solar Water Heater 400L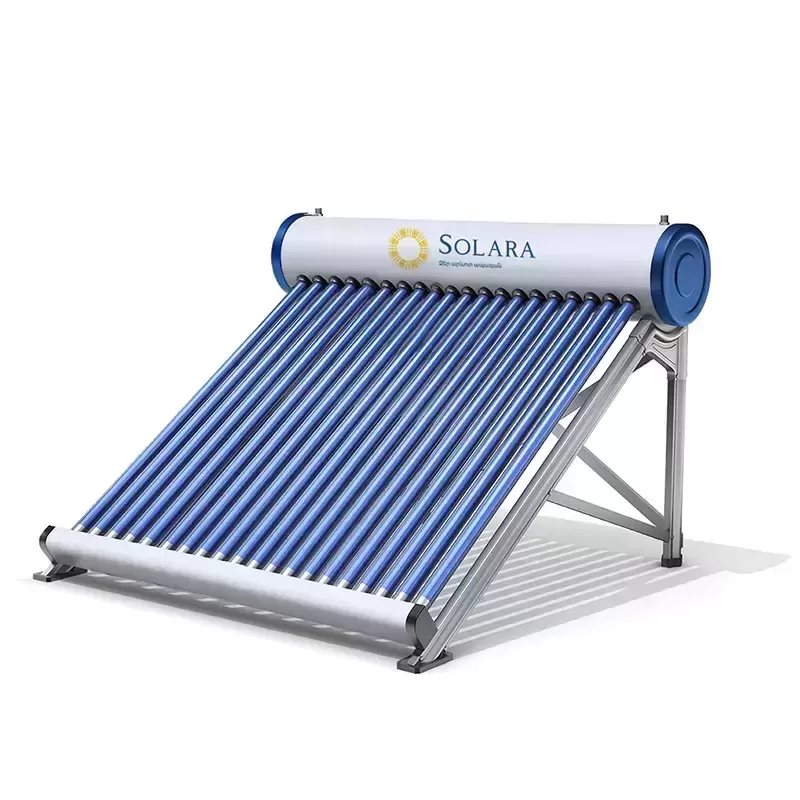 Description: Solar Water Heater 400L
570,000 AMD
500,000 AMD
7,587 AMD
96 monthly credit
10,624 AMD
60 monthly credit
16,134 AMD
36 monthly credit
Name
Solar water heater with tank 400l
Tank inner cover
Stainless steel 0.5mm - 304-2B
Tank external cover
Galvanized PVDF metal 0.43mm
Tank insulation cover
50mm polyurethane
Frame
Galvanized PVDF metal 1.5mm
Number of pipes
40 (58 * 1800mm)
Number of family members
10 - 12
Description
Efficiency
Solar water heater with a capacity of 400 l tank. Designed for consumption of up to 10-12 people. Made of stainless steel and galvanized metal, which ensures the durability of the water heater.
Due to its high efficiency, the solar water heater significantly reduces water heating costs, bringing them to zero. It is considered a great option for homes, offices, stores, and other locations.
Warranty
SOLARA ensures the uninterrupted operation and exceptional quality of solar water heaters, providing a 1-year warranty for all water heaters.