SOLARA
5000W Portable Power Station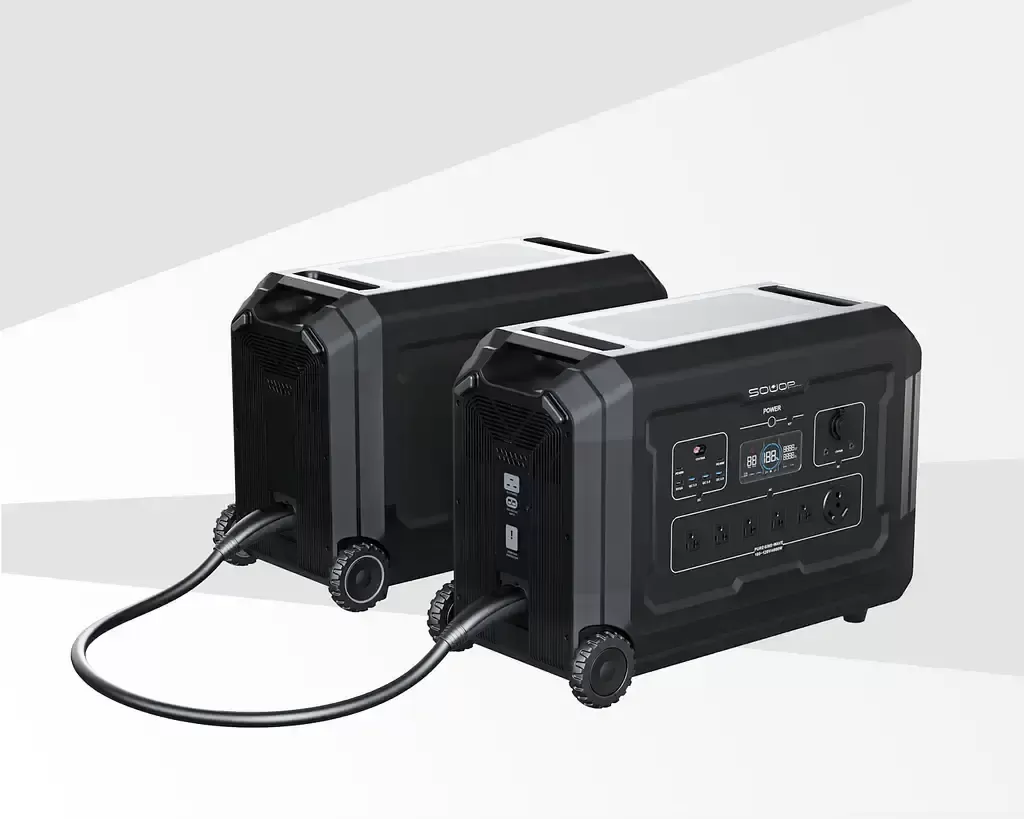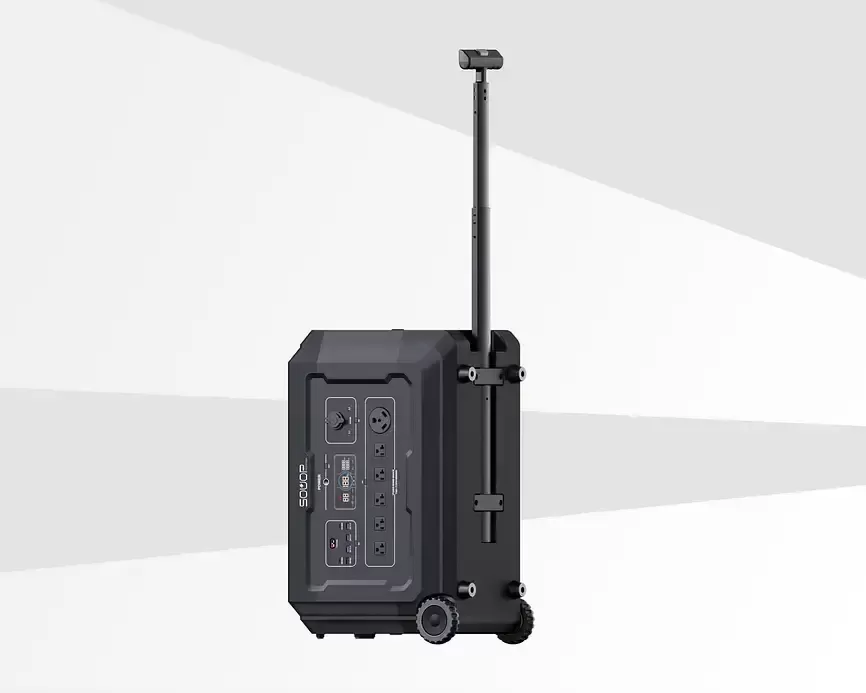 5000W Power Station Specification
1,845,000 AMD
Capacity
5040Wh (48V; 105Ah)
AC Output
220~240V/5000W (Rated) ;7000W (Peak) (*5)
4*USB-A output
5V/3A; 9V/2A; 12V/1.5A (18W Max) ;5V/2A
2*USB-C output
5V/3A; 9V/3A; 12V/3A, 15V/3A; 20V/3A, (PD 60W Max)
AC Charge Input
220~240Va.c; 16A Max; 2500W Max
PV(Anderson) Input
12~150Vd.c; MPPT 18-140V 15A Max; 2250W Max
EV Charging
100-120Va.c; 16A Max; 2500W Max
Size
641.5*304.5*437.5 mm
Description
SOUOP 5000W portable power station is a high-end fashion off-grid energy storage power product, light and portable, stylish and elegant; using automotive-grade lithium iron phosphate battery, safe, reliable, and durable; providing 120V/20V, 15V, 12V, 9V, 5V AC and DC output, suitable for various equipment such as aerial drones, portable ventilators, medical equipment, mobile phones, tablets, laptops, desktop computers, small printers, various lamps, small fish tanks, photographic equipment, electric balance unicycles, etc. Etc., convenient for users to travel at home, outdoor work, camping and picnic, mountaineering adventure, etc.
Output up to 16 devices
Three charging methods: AC wall socket, solar panel, car socket
Provide over-current, over-voltage, and over-temperature protection
Environmental protection / airless / quieter / cost-effective
Two power supplies can be connected in series
Accept OEM and ODM
The 5000W portable power supply is the mobile power supply with the strongest energy storage capacity of SOUOP, with a larger capacity of 5040Wh (48V; 105Ah); it is also equipped with an excellent battery management system (BMS), through temperature control, voltage protection, overcurrent protection and short-circuit protection functions to protect the device.
LiFePO4 battery power supply
Compared with other lithium batteries, one of the important advantages of LiFePO4 batteries is thermal stability and chemical stability, which can improve battery safety. The lithium iron phosphate battery provides 2500 cycles and a battery life of more than 12 years for the SOUOP portable power station.
Supply power to 16 devices at the same time
SOUOP solar generators powerful output up to 16 devices. Fully meeting the needs of your travel charge. Don't be fooled by its small size! And SOUOP outdoor solar power station super algorithm intuitively reminds the users of the remaining working time. This all-in-one power station is very suitable for outdoor gatherings, camping, and when the home is out of power.
Convenient design – 50kg, with wheels at the bottom, can be dragged and moved with a sturdy handle, easy to move. Great for long days of outdoor camping.