SOLARA
600W Portable Power Station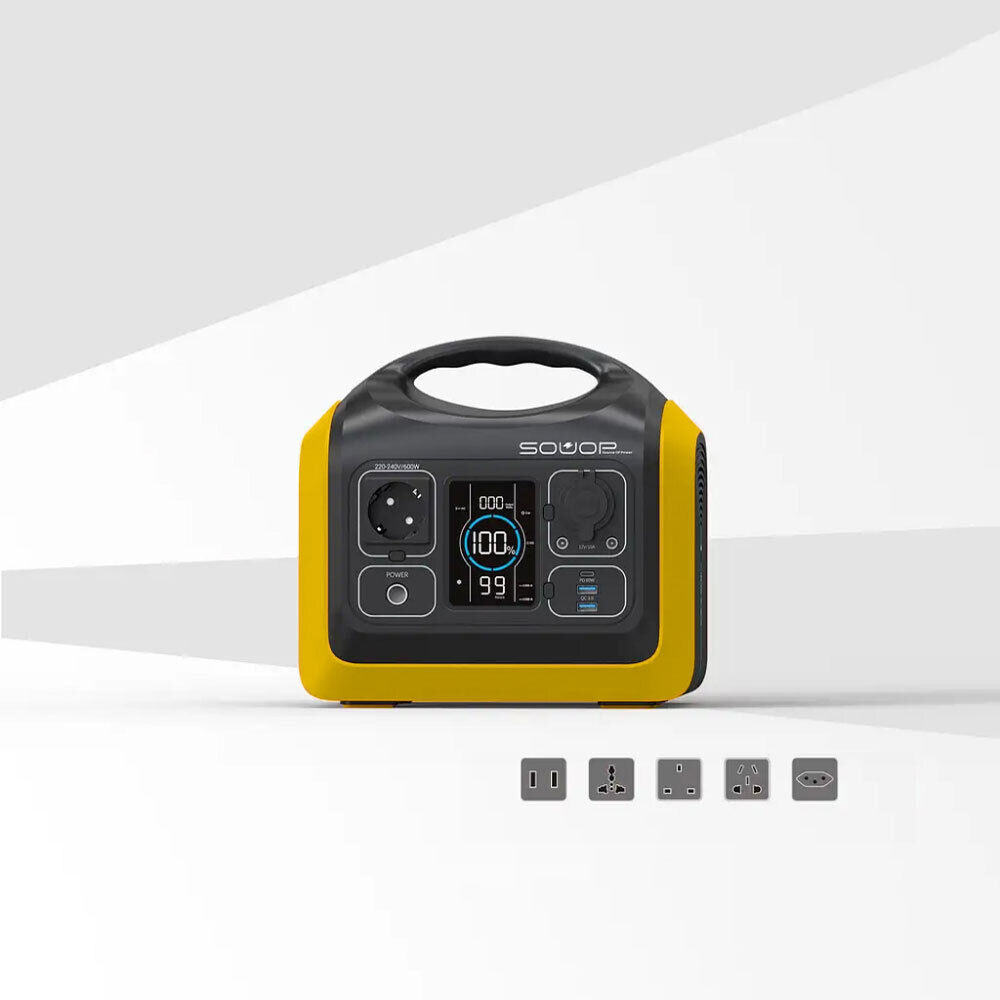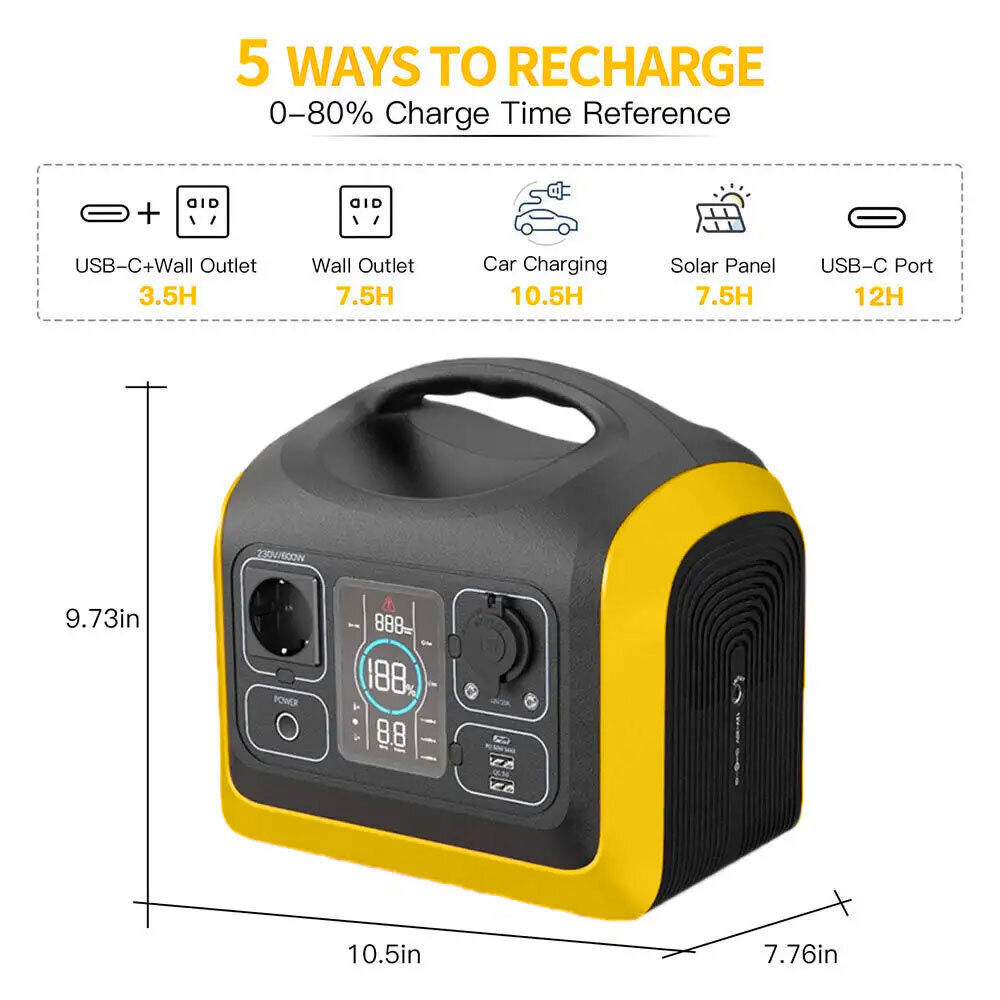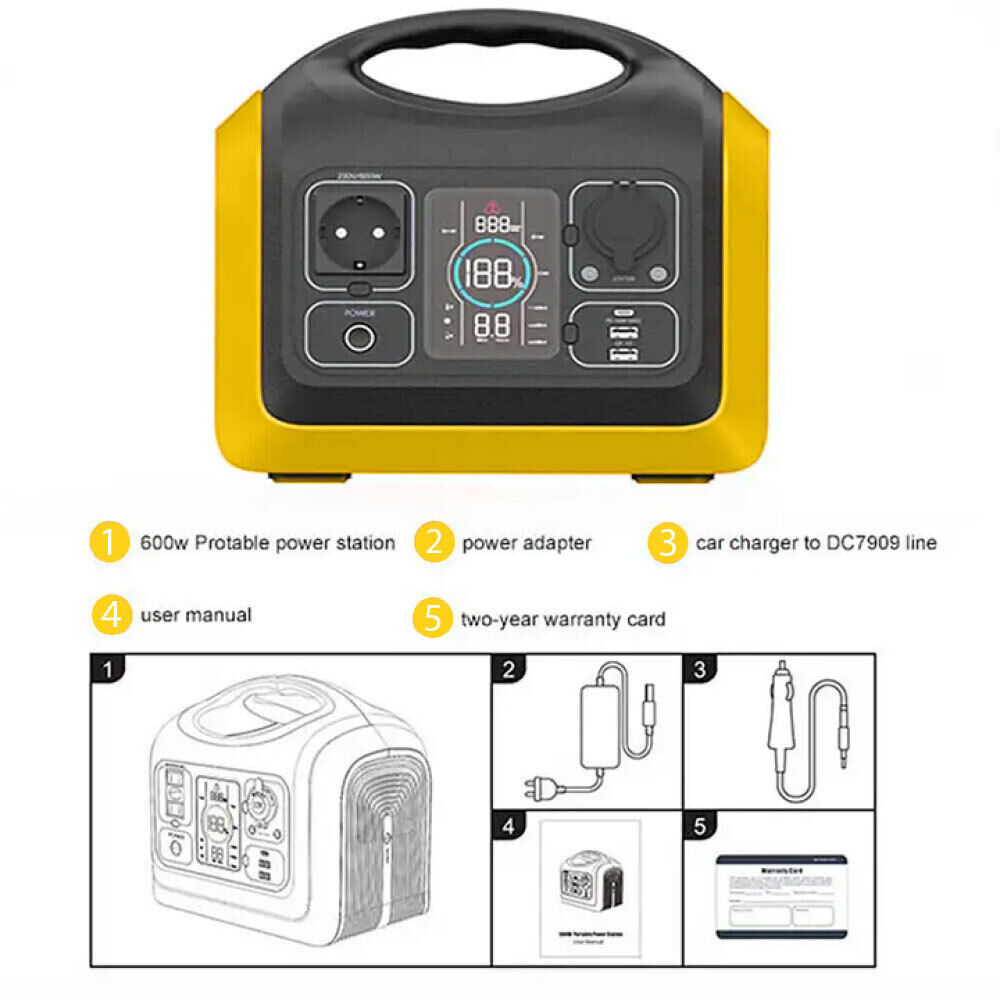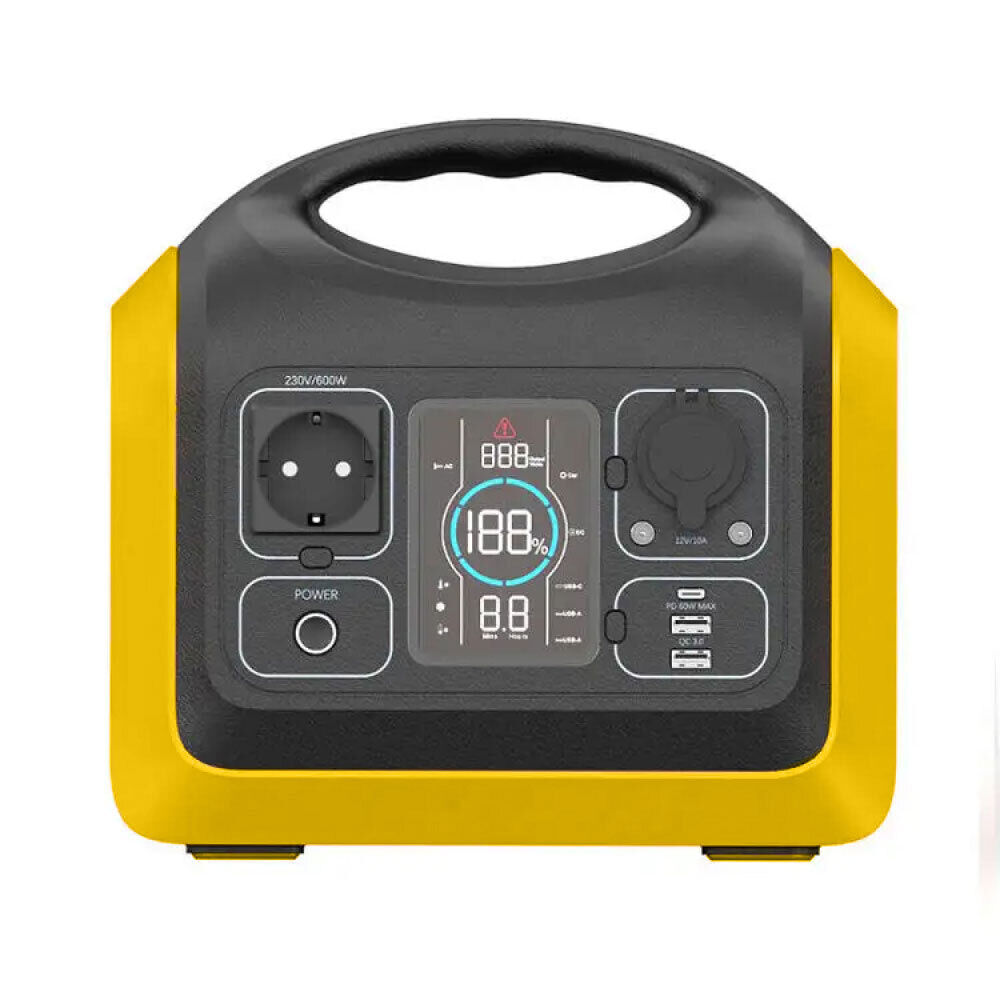 600W Power Station Specification
285,000 AMD
Capacity
595Wh (19.2V ; 31Ah)
AC Output
110V/600W(Rated);1000W(Peak)
USB-A output
5V/3A;9V/2A;12V/1.5A(18W Max)
USB-C output
5V/3A;9V/2A;12V/3A;15V/3A;20V/3A(60W Max)
LED Light
7W(Low-Full-SOS)
Description
600W Portable Power Station is a 595Wh LiFePO4 battery portable power station. Whether it is high-power equipment at home or high-power equipment working outdoors, it can continue to supply power.
Output up to 8 devices
Five charging methods: wall-mounted, USB-C port, car charging, the solar disk, USB-C+wall socket
USB-C+ wall socket charging, fast charging from 0-80% in only 3.5 hours
Environmental protection / airless / quieter / cost-effective
Accept OEM and ODM
LiFePO4 battery power supply
Compared with other lithium batteries, one of the important advantages of LiFePO4 batteries is thermal stability and chemical stability, which can improve battery safety. The lithium iron phosphate battery provides 2500 cycles and a battery life of more than 10 years for the SOUOP portable power station.
Perfect capacity
SOUOP power station, with a capacity of 595Wh (19.2V; 31Ah); is equipped with an excellent battery management system (BMS) to protect the equipment through temperature control, overvoltage protection, overcurrent protection, and short circuit protection.
Powering 8 devices at the same time
With multiple output options, including 2*AC socket, 1* PD 60W USB-C, 2* USB-A 18W max, 1*12V/10A car port and 2* 12V/5A . This all-in-one power station is very suitable for outdoor gatherings, camping, and when the home is out of power.
Lightweight design-only 6.8kg, the strong handle is easy to carry. The back is equipped with a 7W high-brightness emergency flashlight, which is suitable for large-area lighting. It is very suitable for outdoor camping and disaster prevention. There are 3 lighting modes (Low-Full-SOS) that can be easily switched.