SOLARA
Charging Station S122-22 KW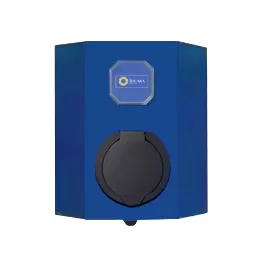 Charging Station Type 2
550,000 AMD
Type of mounting
wall mounted
Connector Type
1 socket Type 2 / Mennekes (22 kW)
Number of simultaneous charging ports
1
Temperature
from -30°C to +50°C
Safety
IP54 (control units) / IP44 (corps)
Material
galvanized coloured steel
Dimensions (mm)
300*270*140
Charging Station Manufacturer
Ukraine
Description
Efficiency
Charging station W122-S22, produced by TOKA energy brand. The maximum power is 22 kW. The safe and uninterrupted operation of the charging station is ensured by IP54 և IP44 security management systems.
It is made of galvanized steel, which ensures the durability of the charger. The charging station has only 1 charging port.
Warranty
SOLARA ensures the exceptional quality and efficiency of the charging stations by providing a 12-month warranty on the presented model.