SOLARA
Electric scooters - the vehicle of the future․ SOLARA has been replenished with a new assortment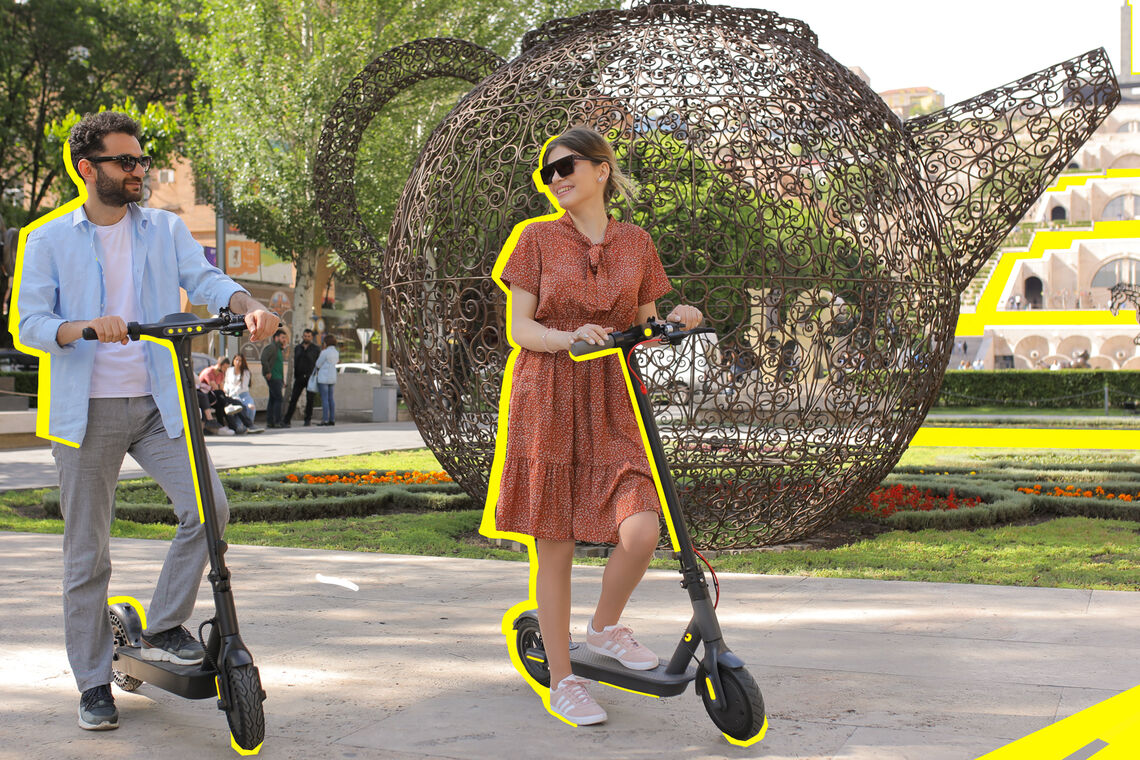 Comfortable, fast and lightweight electric scooters are considered a trendy and demanded type of transportation worldwide. This type of vehicle is becoming more widespread in Armenia day by day. Nowadays, we can meet people more often with electric scooters going to work, school, or meetings.
Essential benefits of electric scooters include speed, convenience, time and money savings, and the absence of emissions that pollute the air and the environment.
SOLARA, promoting and spreading green culture, actively contributes to increasing the awareness of electric vehicles by presenting a new modern range of electric scooters.
In the SOLARA showroom, you can find electric scooters starting from 140.000 AMD, available to everyone.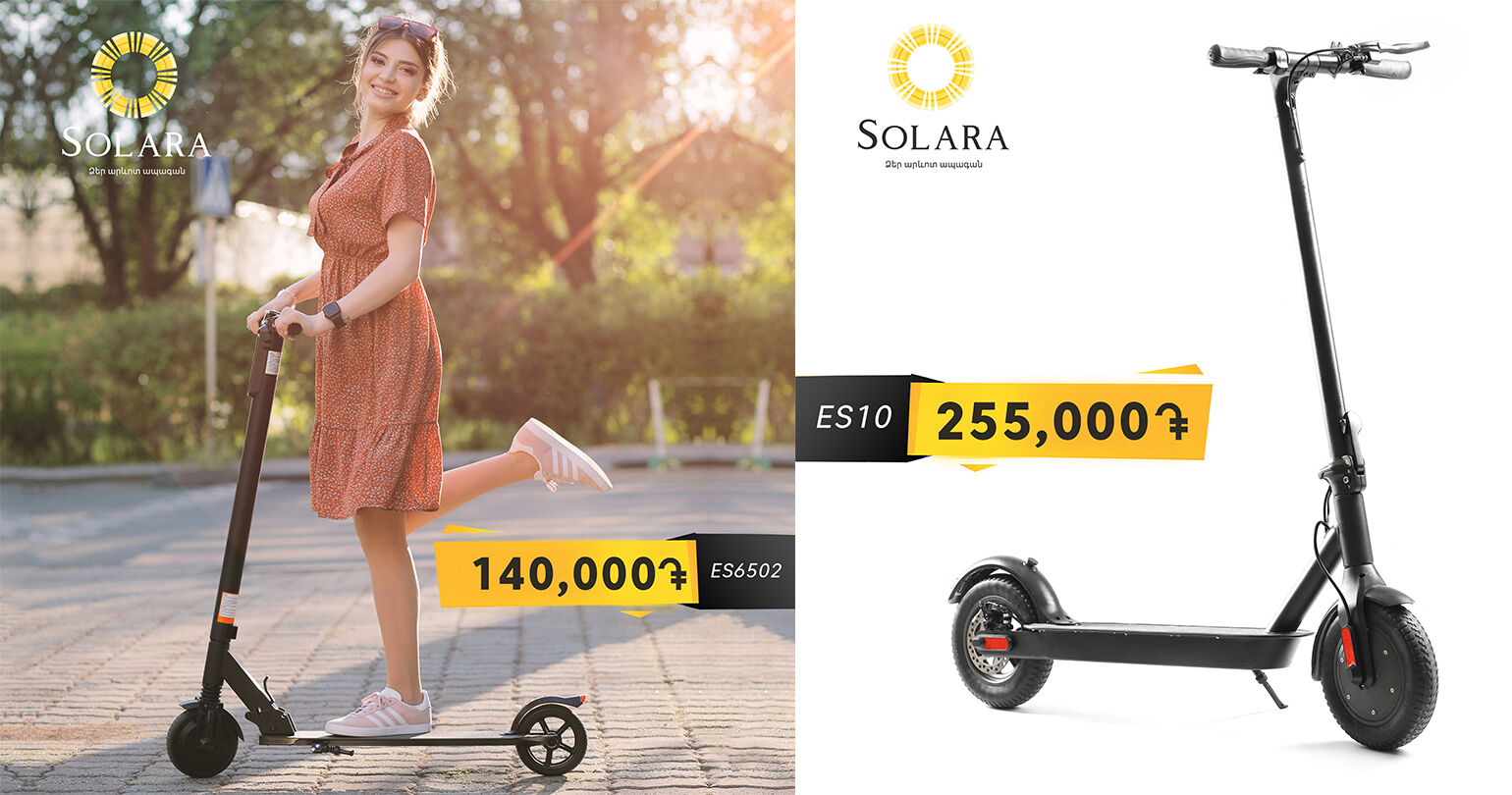 Many models are distinguished by different technical characteristics, appearance, colours and value scale.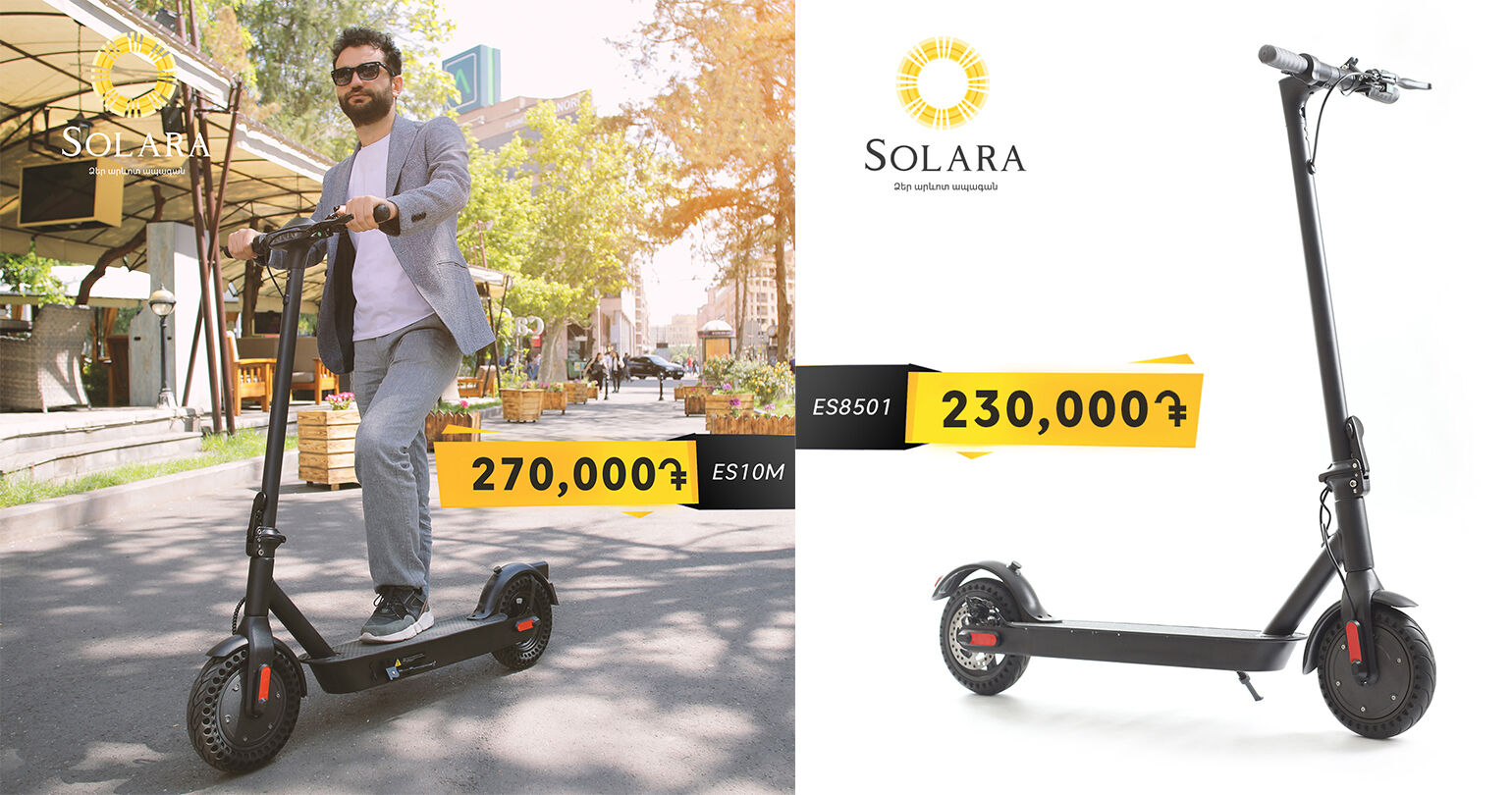 SOLARA electric scooters develop a speed of 25-30 km / h. The average mileage is 20-25 km. In the case of some models, it reaches 40-50 km. Electric scooters charge from the standard socket in 2-8 hours. All models are foldable, lightweight and compact, which makes them easy to carry.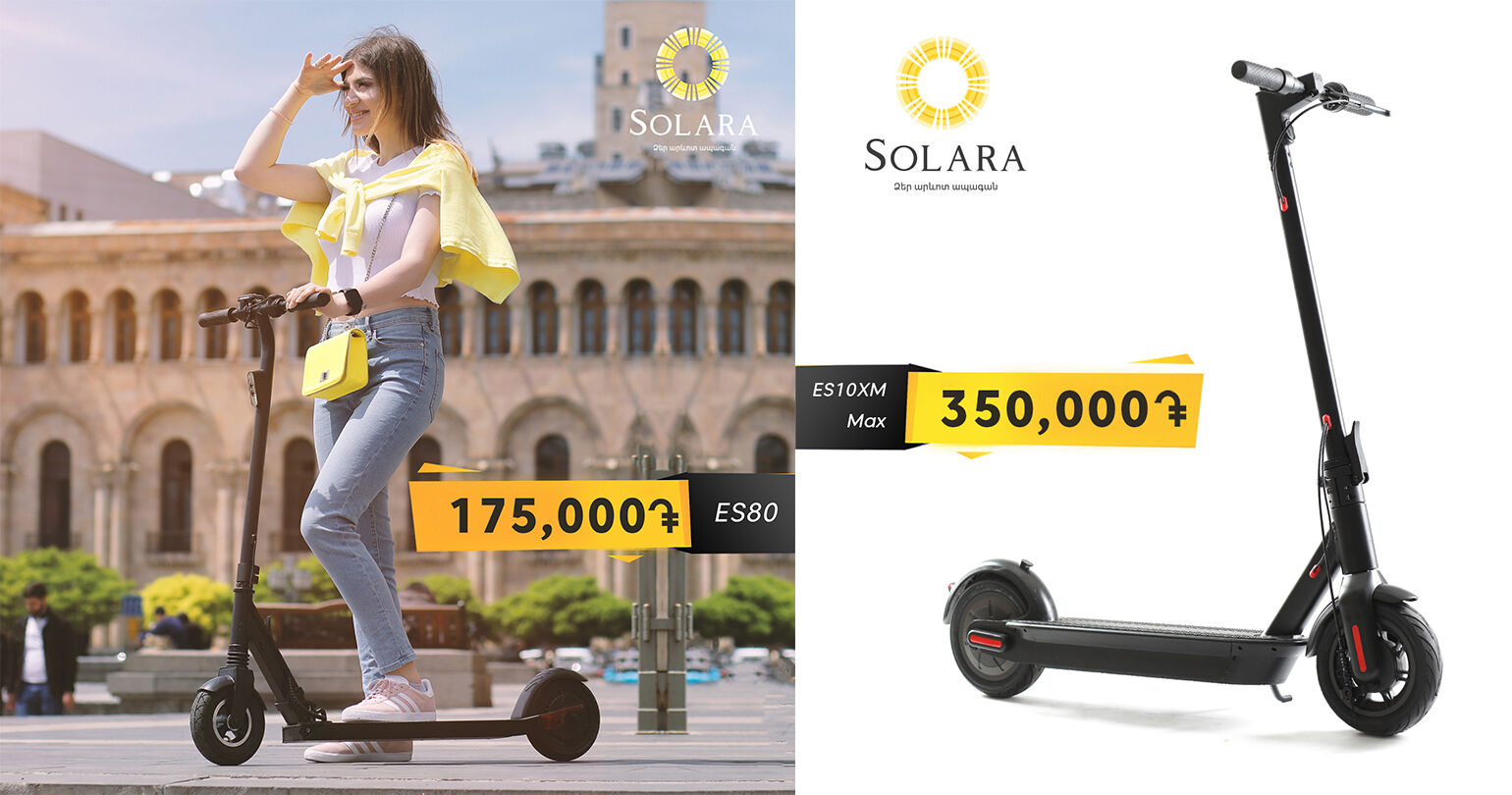 SOLARA - keep up with the times