SOLARA
Solar energy for your house: advantages and disadvantages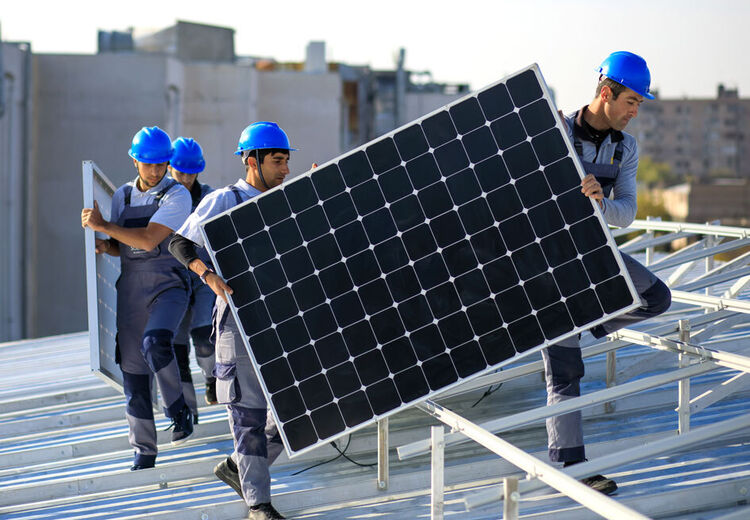 Recently, alternative energy sources are gaining more and more popularity, not only as a way to reduce the negative impact on the environment, but also as a means of guaranteeing a stable power supply for your home and a significant reduction in energy costs.
Solar energy is considered the most popular among alternative energy sources. The installation of solar panels, first of all, makes it possible to obtain uninterrupted operation of power supply, to eliminate interruptions or accidents on power lines, and to reduce energy costs.
There are 2 types of solar panel placement: on the ground and on the roof
Roof installation is ideal for homes that are located in a small area. Solar panels can be mounted on both flat and pitched roof types. Today, the most popular in private housing construction is installation on pitched roof types.
Benefits of placing solar panels on the roof:
Additional protection of the roof from atmospheric precipitation
Limited space.
Benefits of solar panels for your home:
The inexhaustibility and all-accessibility of the energy source
Reducing the cost of expensive fuel
No interruptions and power surges
Power supply for isolated areas
Sustainability
Disadvantages
Despite a number of advantages, however, solar panels also have disadvantages:
The need for investment
Dependence on weather conditions.
It is no secret that solar energy depends on the sun, therefore, with a lack of sunlight, they do not produce energy at full capacity.
The inability to use as a source of energy for equipment that consumes a lot of power
Thus, with a properly designed autonomous power supply system, solar panels can improve the quality of life, comfort of living and the cost of generating electricity not only in summer, but also in winter. In our climate, in winter, it is imperative to back up solar panels with a generator, and more closely monitor the condition and temperature of the battery.