SOLARA
New EV Charging Station at Dalma Garden Mall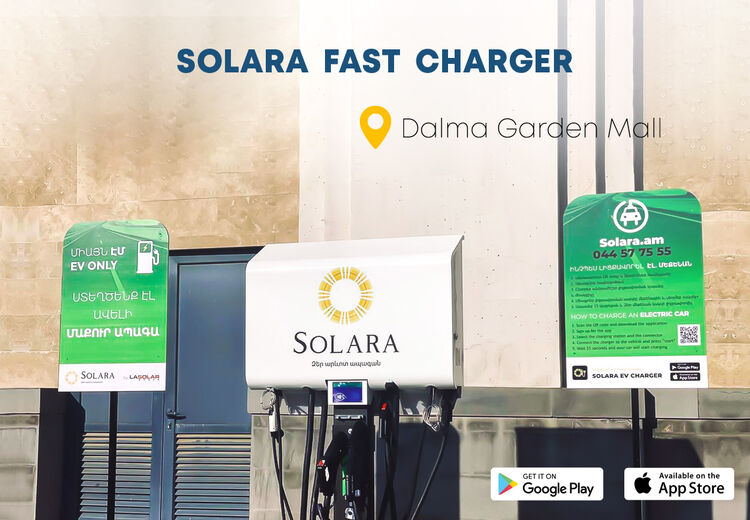 Due to affordable and cost-saving features, the number of electric vehicles (EVs) increases yearly in Armenia. At the same time, they do not yield to the traditional cars in their main characteristics, ensuring a fast and safe ride with a full charge.
Just like worldwide, the field of EVs is rapidly developing in Armenia. This contributes to the construction and outspread of the infrastructure of EV charging stations. New and modern stations are being installed throughout Armenia and Artsakh, creating favourable conditions for drivers to shift to EVs.
To prove this, only in August 2021, every fifth car imported to Armenia had an electric engine. Meanwhile, two years ago, in August 2019, every 1500th car had an electric engine (source: "Ampop Media" article).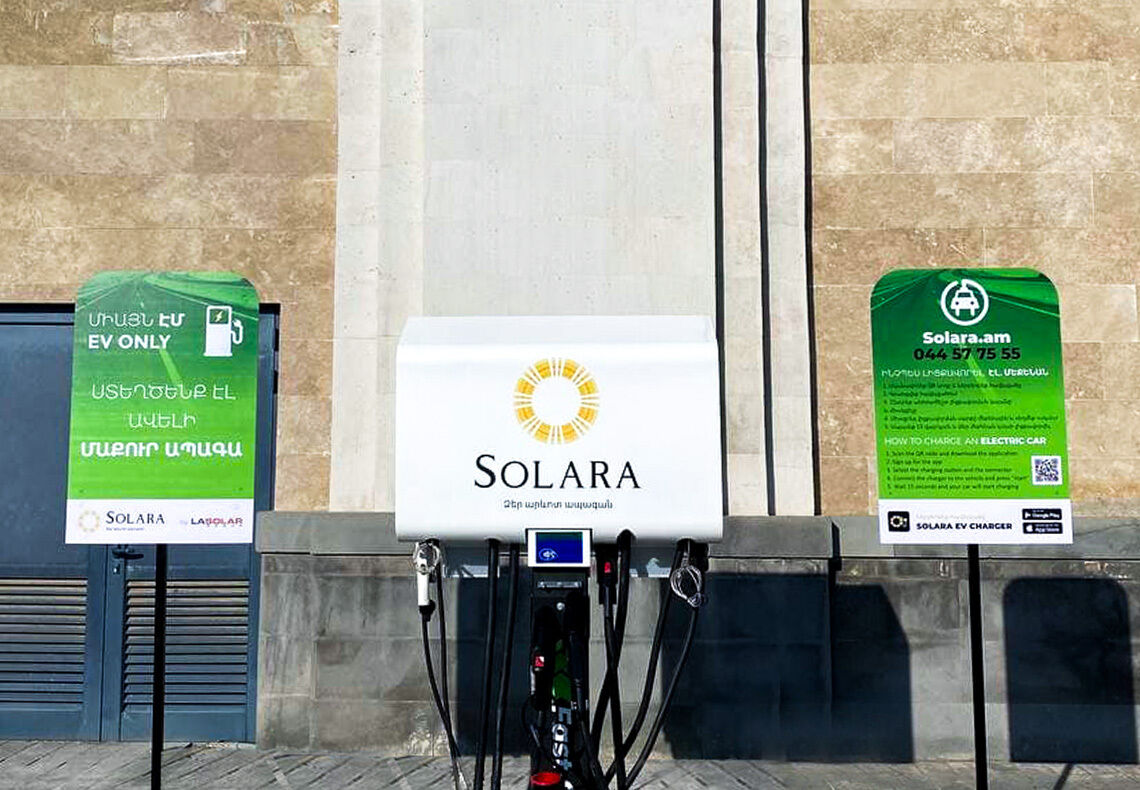 SOLARA, staying true to the idea of spreading green culture, continues selling EVs and installing EV charging stations throughout the republic.
Fast charging stations occupy their unique place among other charging stations. By the way, these stations first appeared in Armenia thanks to SOLARA. The new Solara Fast Charger has been installed at Dalma Garden Mall. It is constructed to charge simultaneously three EVs with a duration starting from 25 minutes up to 1 hour. The station is equipped with five charging ports:
Type 2 Menekkes provides 22 kW power

Type 1 (J1772) provides 7 kW power

CHAdeMO\Tesla provides 60 kW power

CCS1\CCS2 provide 60 kW power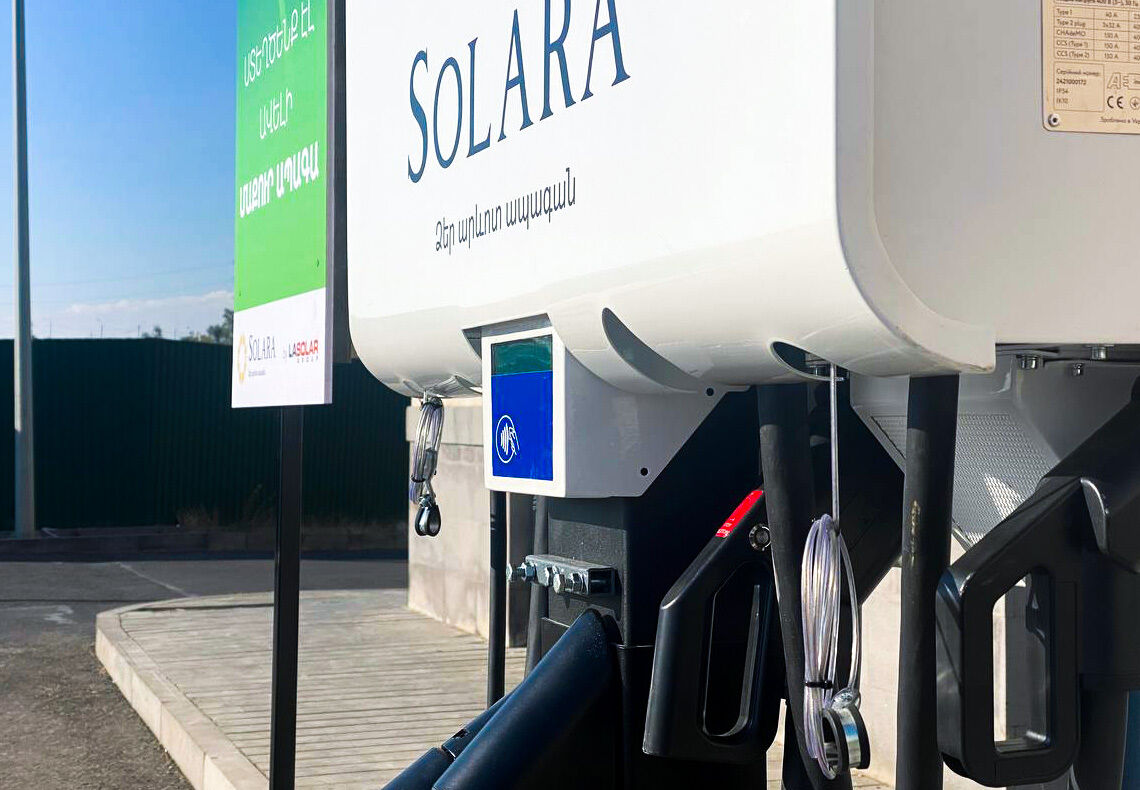 Those cars that do not have the above mentioned fast-charging ports will charge through special inverters.
For instance, from now on, you can charge your Tesla car through a fast charging Tesla adapter that is easily connected to the CHAdeMO port.
To make the charging process as quick and convenient as possible, SOLARA has launched a special app - Solara EV Charger that allows you to find the nearest currently available EV charging station on the map.
You can download the Solara EV Charger app from AppStore and PlayMarket. The app is free of charge, and here you can create a personal account and pay for the charging online with a bank card.
SOLARA charging stations are located in the following addresses:
Dalma Garden Mall FAST Charger | 3 Tsitsernakaberd Hwy, Yerevan

Mega Mall Fast Charger | 16 Gai Ave, Yerevan

Gurman Tavern Fast Charger | 27th km of Yerevan - Sevan Hwy

SOLARA head office, SOLARA EV Charger | 14 N. Buniatyan St, Yerevan

SOLARA Gyumri office, SOLARA EV Charger | 15/5 V. Sargsyan St, Shirak

Garage Masters' Mall |SOLARA EV Charger /2 chargers/, 1 Mazmanyan St, Yerevan

Kidz Mall Armenia | SOLARA EV Charger | Arno Babajanyan St, 52/2, Yerevan

Harsnadzor Eco-Resort | SOLARA EV Charger | Halidzor Province, Syunik

Amberd Hotel | SOLARA EV Charger | 1/36 Byurakan Antarut, Aragatsotn