SOLARA
Solara presents a new project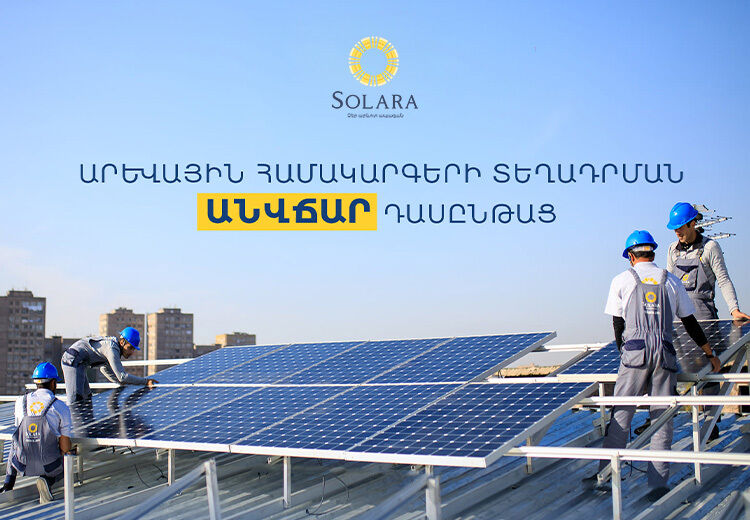 Solara is launching a free Solar Academy training course for all those who want to specialize in installing solar systems.
The program aims to teach beginners how to install solar systems and how to enable them to apply the acquired knowledge in practice.

The training will be conducted by the best specialists of Solara Company.
Within three weeks, our specialists will introduce the participants to the technical norms and features during the installation of solar systems. The best participants of the course will be given an exceptional opportunity to work in the SOLARA company with a competitive salary.
To register, please call the following phone number: 055 33 44 03.