SOLARA
The first and only high-speed Fast Charger in Armenia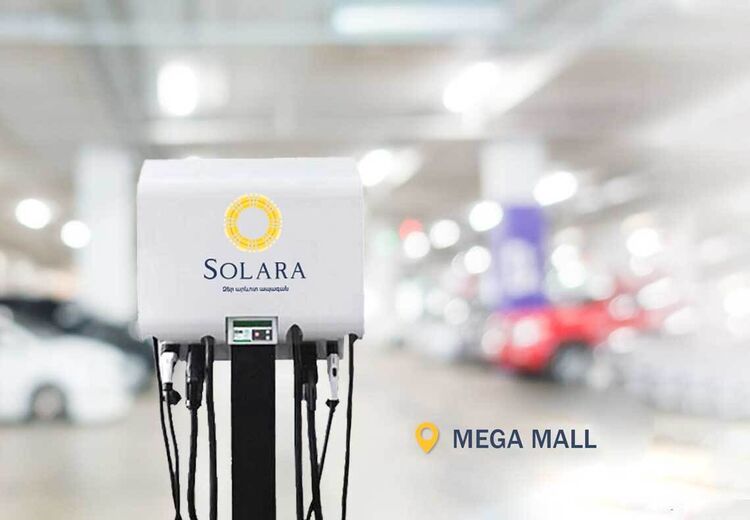 The first and only high-speed Fast Charger in Armenia
The SOLARA company installed the first SOLARA FAST CHARGER in the MEGAMALL shopping center located at 16 Guy Avenue.
With this station, it is possible to charge 3 electric cars at once. Super-fast charging is carried out from 25 minutes to 1 hour at a speed of 65kWh.
The SOLARA FAST CHARGER station works with the following ports: type 1, type 2, Tesla (with inverter).
To charge an electric car, all you need to do is download the Solara EV Charger application on your smartphone, create a personal account and reserve the location of the nearest charging station on the map in advance.
The application can be downloaded from Play Market and App Store.
Let's also remind that SOLARA has prepared a small surprise for its customer drivers.
Immediately after registering in the application, you receive 30,000 gift points equivalent to 30,000 AMD, which is valid until the end of 2021.
SOLARA continues to provide convenience for electric vehicle drivers by adding new classes of electric vehicles and charging stations every day.