SOLARA
The winner of SOLARA competition received a gift of 1․6 kW solar system and 150 l water heater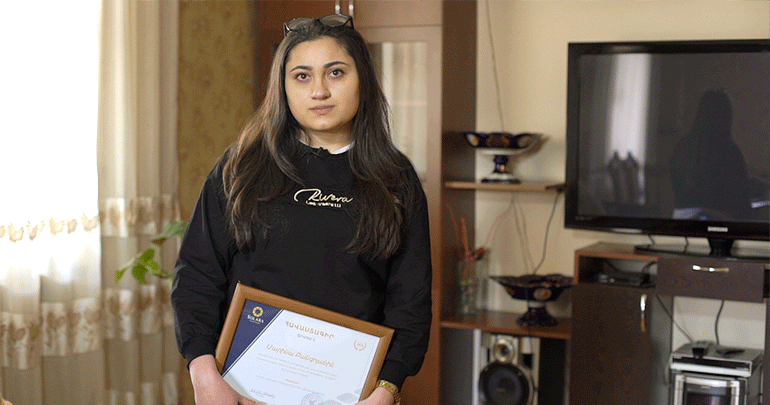 In December 2020, SOLARA organized a special Christmas contest for its Facebook page subscribers. A solar panel with a capacity of 1․6 kW and a 150 L water heater were raffled during the contest. Each of the participants had a chance to win.
On December 28, out of 580 participants, Marina Bangoyan was chosen as a winner by chance in a live broadcast. She became the happy owner of the gift.
The SOLARA team visited the Voghjaberd village of the Kotayk region, handed over the certificate, talked to the winner, and filmed the installed solar system and water heater.
Marina Bangoyan mentioned during the conversation that while participating, she could not have imagined that she would win․
"I was very happy to realize that I am the winner. It was a big surprise to be chosen from so many participants."
Marina's grandfather, Hamlet Sevoyan, added that he was excited with his granddaughter's victory․
"Now when we see the result, we understand that SOLARA equipment is very effective. Our electricity consumption has been reduced by about 70-80%."
Marina Bangoyan's gift station will provide 2,465 kWh of annual productivity, saving more than 105,000 AMD. By the way, due to the system, about 1 ton of CO2 will not be emitted in the environment.