SOLARA
TESLA CARS WERE PRESENTED AT "YEREVAN TECH FORUM 2022"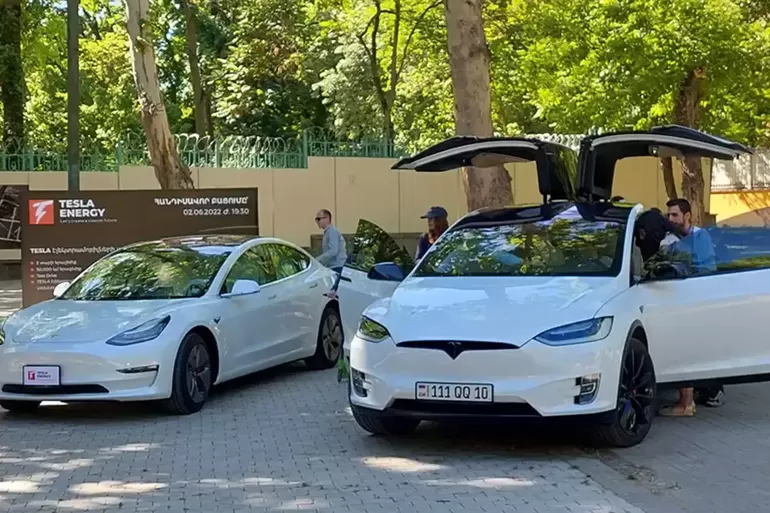 Tesla Energy presented at the Yerevan Tech Forum 2022 the Tesla electric cars that revolutionized global automotive production.
The Model Y and Model 3 were presented to the participants of the forum, during which visitors were informed about the opening of a new showroom scheduled for June 2. About 1000 programmers operating in Armenia from various large-medium programming companies took part in the forum. Heads of well-known Armenian and foreign organizations and well-known specialists in the field delivered speech-lectures during the event, such as Boris Fokin, Founding Director of Hay'Li Human Development Consulting Company (Russia), Dmitry Dukan, Senior Engineer of NVIDIA (Russia), Hayk Arustamyan, General Director of National instruments, Hayk Simonyan, Founding Director of Doping Creative Agency, Hayk Ter-Tachatyan, Projects Coordinator of Dalan Technology Park and others.RA Minister of Economy Vahan Kerobyan and Yerevan Mayor Hrachya Sargsyan were also present at the event.