SOLARA
Installation of E-car charging stations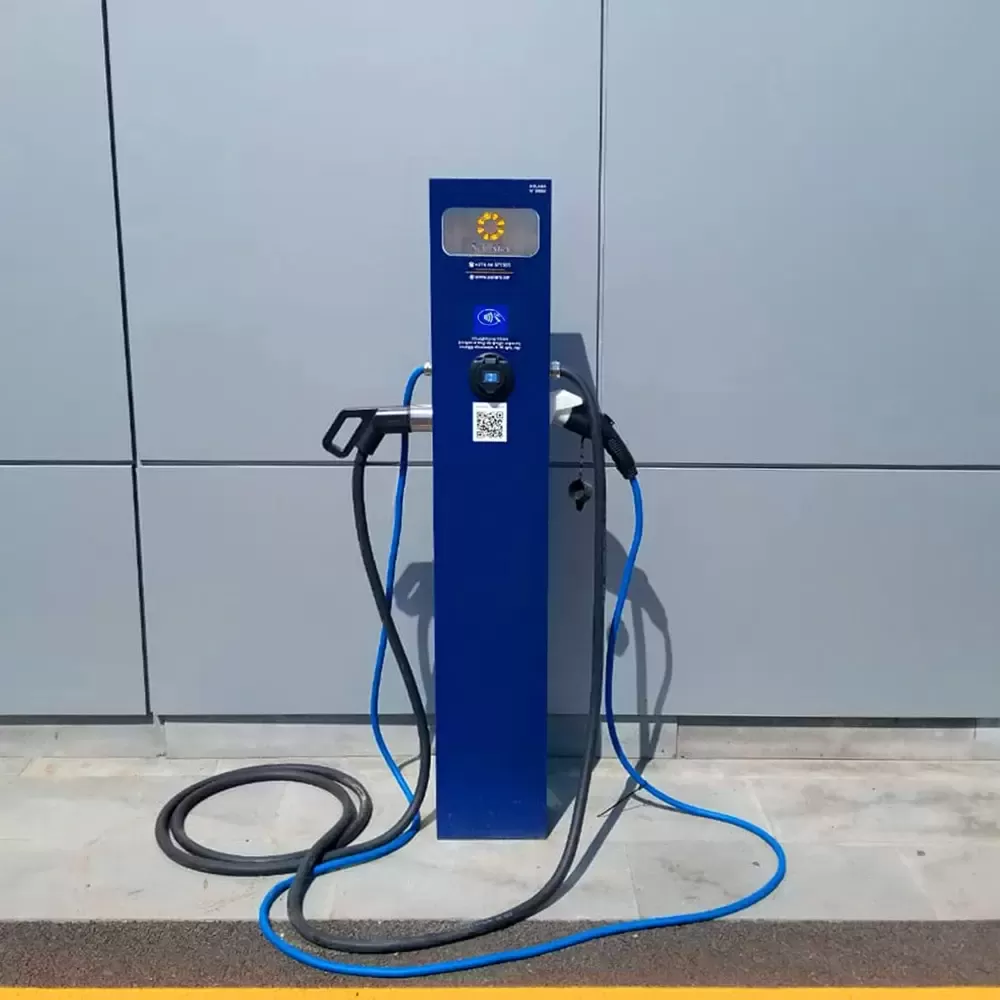 Charging stations are available in Armenia and Artsakh
The number of electric vehicles is growing day by day. With the development of the solar industry, the solar batteries' lifetime is becoming longer, and the speed of charging electric vehicles is getting faster.
Today there are public charging stations for electric vehicles everywhere, and they are usually located near shopping centers and big restaurants.
The charging time varies depending on the battery and can last from approximately 10 minutes to 10 hours. Electric cars can be easily charged in Armenia as there are both solar batteries and available charging stations.

SOLARA is offering Toka energy stations, home systems, and systems for commercial use.
SOLARA provides installation of electric outlets for use with Electric Vehicle Service Equipment (commonly called EV chargers). When installing a solar system, it's optimal to install an EV power outlet for an electric vehicle to save time and money in the future. EV outlets are flexible in usage with any EV system.
For additional information, please call +374 44 577555 or write to us at [email protected]
Stations
Chargers in the map
With the help of the map of electric car chargers in Armenia, you can see where SOLARA charging stations are located.
charging stations
Order a charging station now!