SOLARA
Solar Station for Nor Tun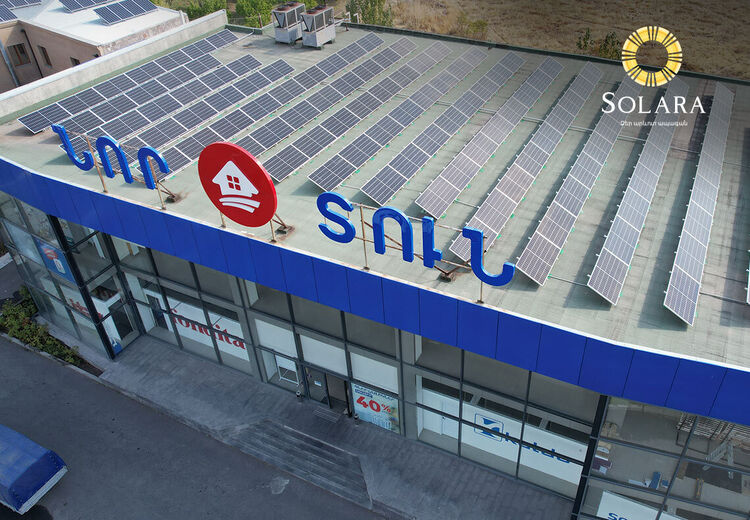 Nor Tun company also joined the others and chose to create its sunny future with SOLARA. The first specially developed system with a capacity of 55.35 kW was installed on the store's roof at David Beck 286/6 in Yerevan.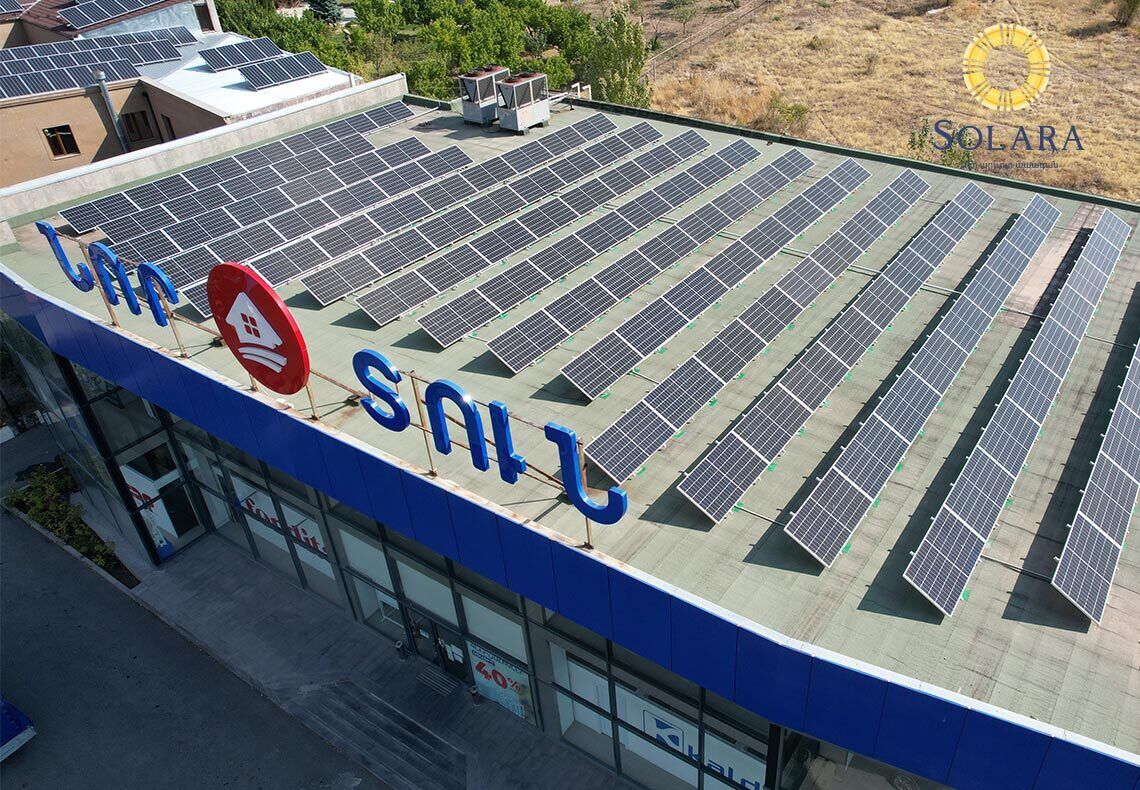 123 solar panels manufactured in Armenia – LASolar LS450HC, 3P 60K Solis brand inverter, as well as a solar converter were used for this project.
From now on, the solar system will become an individual source of energy for Nor Tun and will save 3,736,125 AMD yearly. The annual capacity of the installed station is 83.025 kWh. Moreover, 35 tons of CO2 emissions into the environment will be reduced.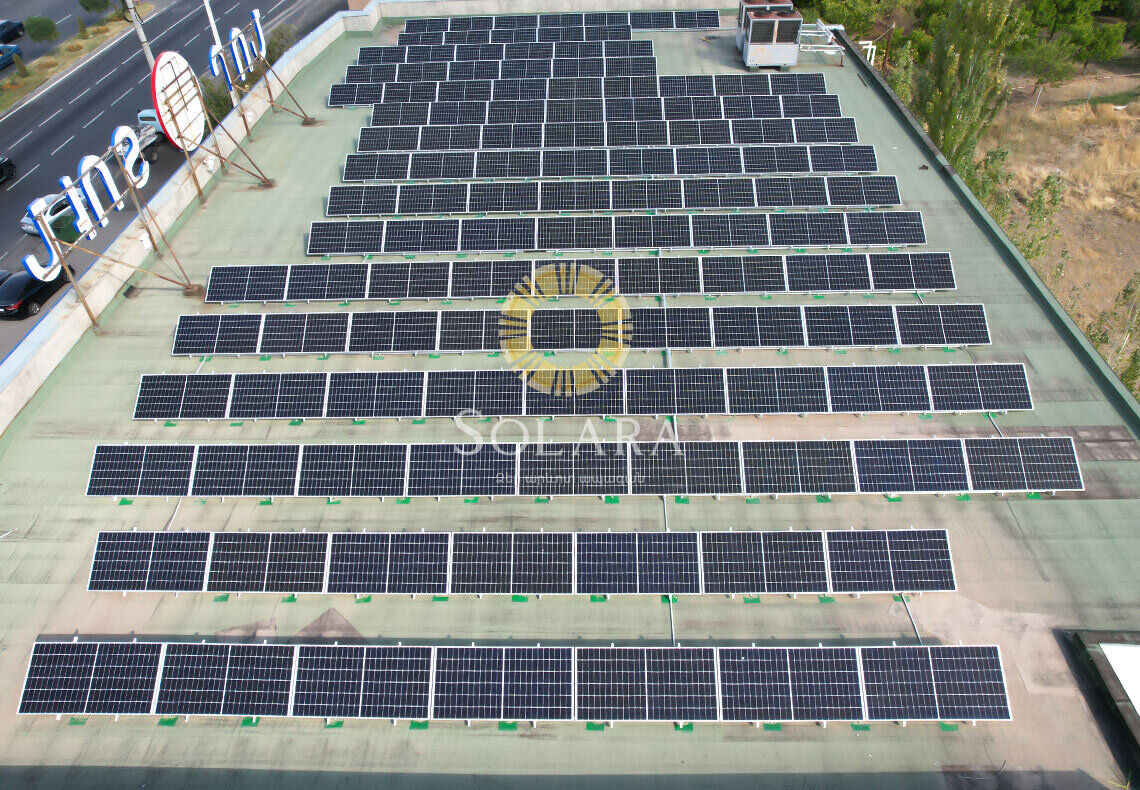 This is not all from Nor Tun x SOLARA cooperation. From the beginning of October, SOLARA solar stations can also be purchased from Nor Tun at the following addresses:
286/6 Davit-Bek St., Nor Nork dist.

21 Davit Anhaght St., Zeytun dist.

69/5 Rostovyan St., Erebuni dist.

30 Sebastia St., Malatia dist.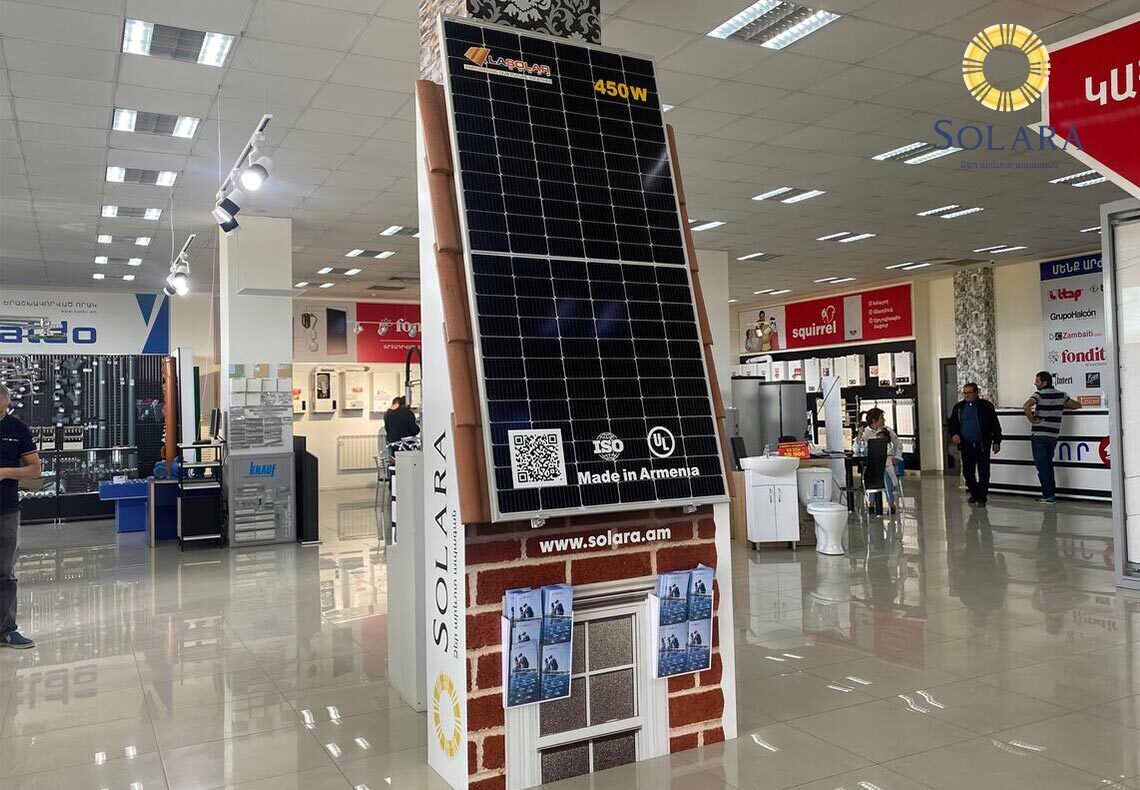 Before OCTOBER 31, by purchasing the 5 kW solar system, you will get a 75.000 AMD worth gift card for any product in Nor Tun stores.
Solar energy is the best solution for small and medium-sized businesses to meet the XXI energetic challenges.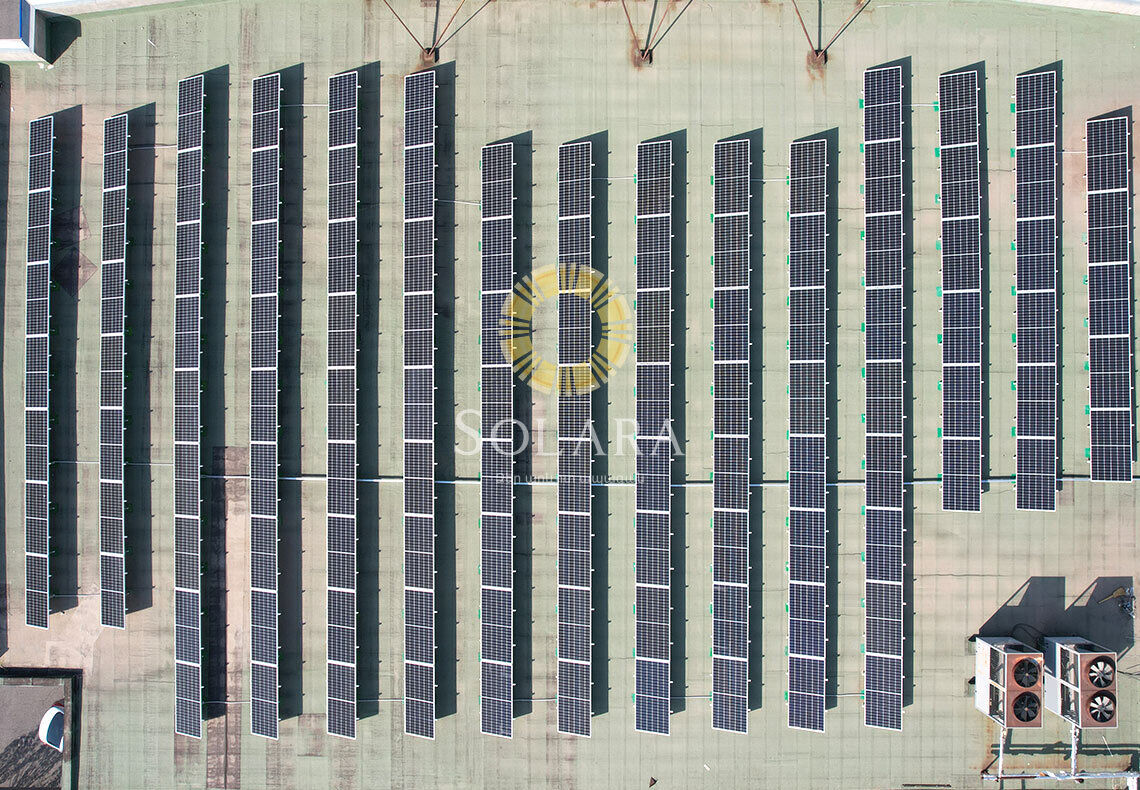 Besides providing free electricity, saving and protecting nature, solar stations ensure businesses' energy independence and safety. SOLARA company ensures its stations' high quality and durability, starting from the planning till the installation process.
By choosing solar panels for your business, you choose new and broad opportunities for your future development, thus, becoming one of the world's trends bearers.