SOLARA
A GROUP OF CHILDREN VISITED SOLARA COMPANY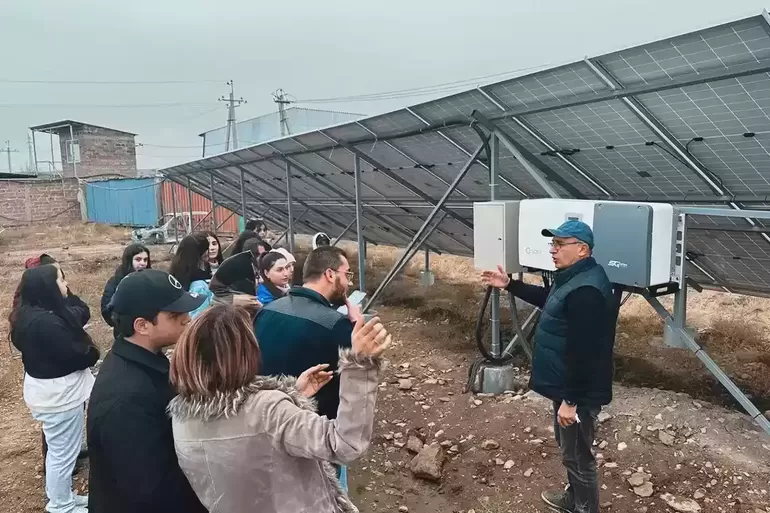 In order to provide information to students and pupils about obtaining alternative electricity and to increase interest in electricity obtained from the sun, the "Solara" company hosted the students of Yerevan High School No. 119 named after Beniamin Zhamkochian.
They toured the showroom of "Solara" company, got acquainted with the company's history, and implemented programs.
Hayk Hakobyan, the company's public relations officer, presented the technological solutions that are implemented in "Solara". The company is already on the market with the new BIFACIAL panels, they provide 20 percent more productivity for the panel.
The senior engineer of the company, Voskan Sargsyan, showed 119 high school students, using a computer program, how the station is designed and what standards are used during the station's installation.
In "Solara", a number of employees of the company accompanied the students to "Ani Product" company, on the territory of which a solar photovoltaic plant was launched quite recently. They had the opportunity to familiarize themselves with the solar plant operation and its features.
During the visit, the students interacted with "Solara" specialists and asked many interesting questions. Summing up the meeting with the specialists of the leading company, they expressed their desire to try their hand at the developing field of solar systems if possible, especially when the company is ready to host the representatives of the young generation and support the acquisition of knowledge in the field.