SOLARA
SOLARA Joined The Project "100 Houses in Artsakh"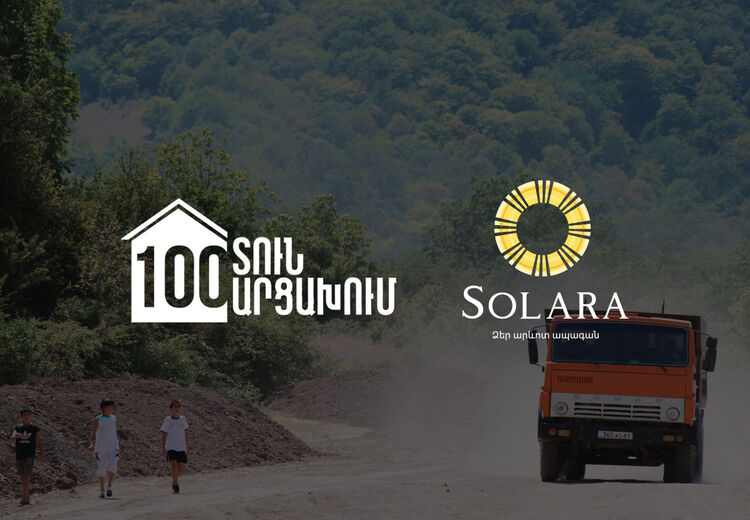 In June 2021, the "Artsakh To Live" fund, in collaboration with the Public TV Company of Armenia, initiated the project "100 Houses in Artsakh". It is aimed to support people of Artsakh who have been forcibly displaced due to war, creating new living conditions for those who continue living and working in Artsakh. One hundred houses are to be built near Dahrav village, located 16 km from Stepanakert. Here ecologically clean wooden houses are built for large extended families.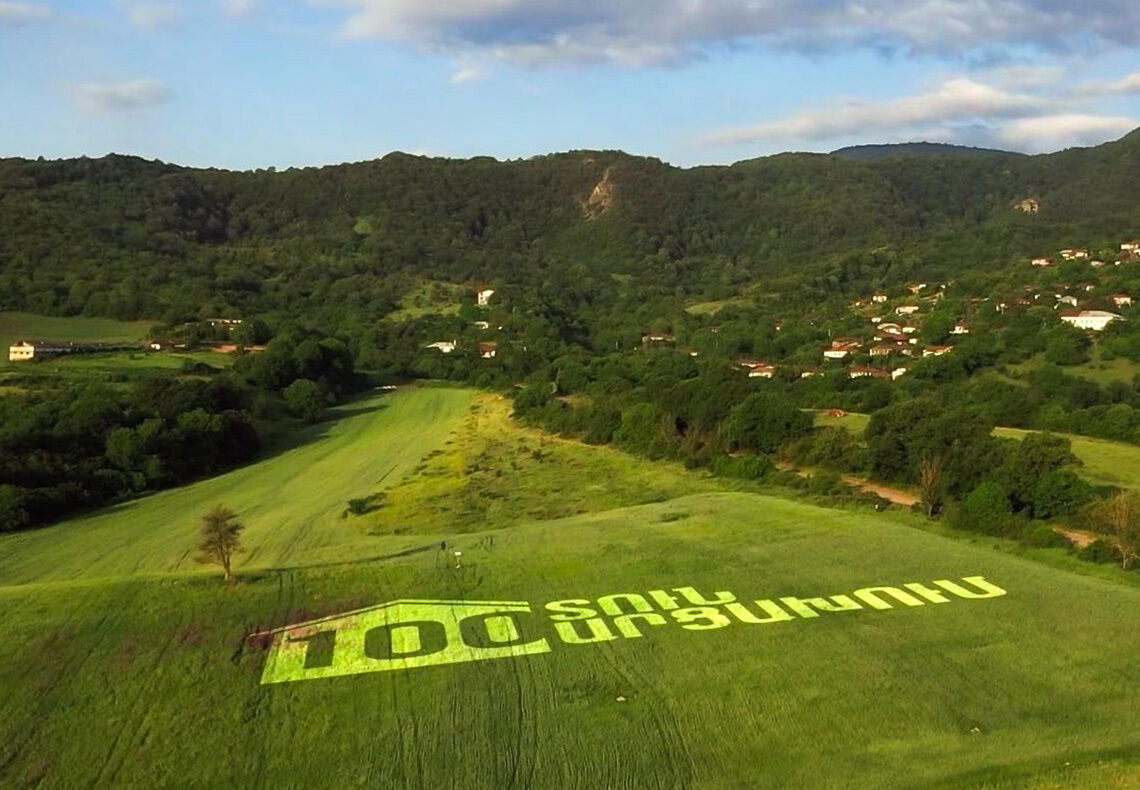 SOLARA has been a supporter of the foundation since its inception, with the goal of providing solar-generated electricity to the Dahrav village school. Children from Artsakh who have been displaced and have lost their homes due to war will attend this school.
Our team has embarked on the process of solar energy availability with great enthusiasm. SOLARA solar panels have already been installed on the roof of the school in Artsakh. The solar system is turned on. LA Solar LS450HC solar panels that are manufactured in Armenia and 1P 4K Solis inverters have been used in the project. The station provides the annual electricity expenses of the school.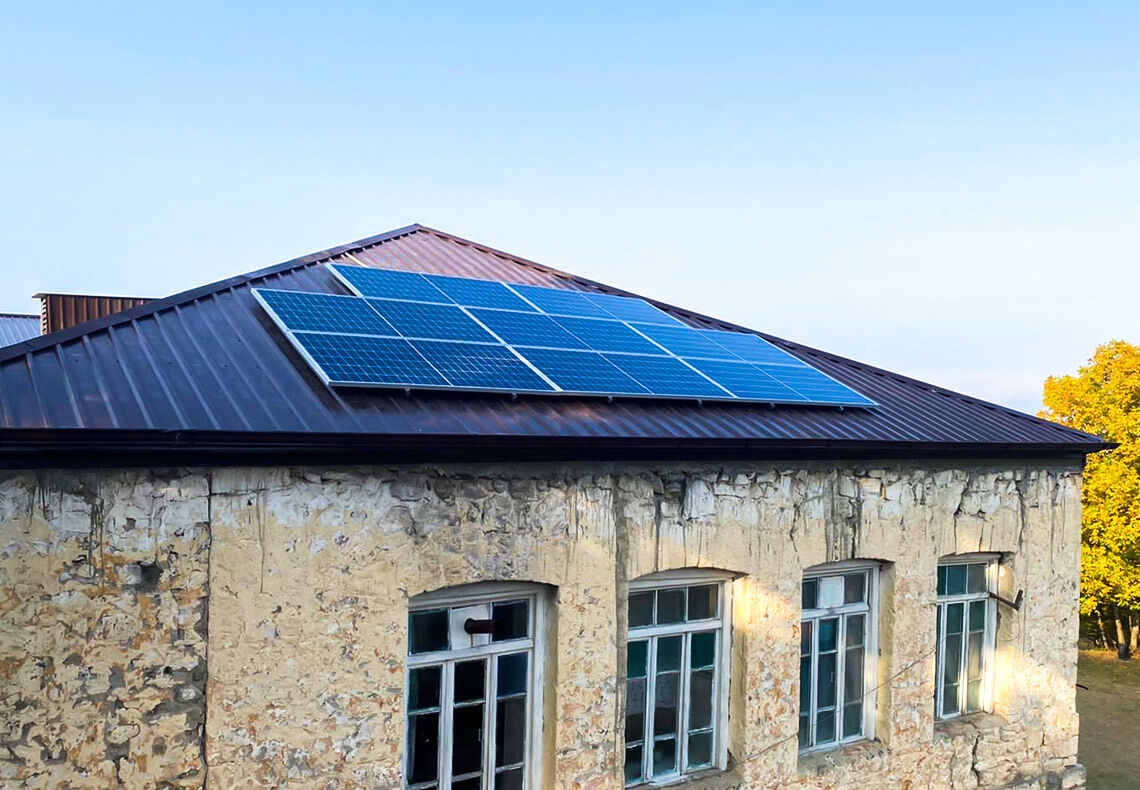 The use of alternative energy continues to spread in our country. Numerous individuals and companies switch to solar power in Artsakh, proving that although being wounded, Artsakh continues to live, work and create on its own land.
The Public TV Company of Armenia broadcasts the whole process of the "100 Houses in Artsakh" project, covering the building process and all the supporters of the project.
Many companies and individuals have already joined the project by making donations. Samvel Movsisyan, the project's co-founder, notes that several companies and individuals have already contributed to the crucial cause of settlement construction. "Our compatriots both from the diaspora and Armenia are interested in moving a small part of their company to the village to provide its young generation with jobs. This will help them stay and live in Artsakh. Today, to ensure the development of Artsakh, our presence there is vital."
The development of Artsakh and the future of the people of Artsakh should always remain top priorities for everyone. That is why each donation is priceless. Everyone can support the "100 Houses for Artsakh" project, which helps those who lost their homes in the war gain new ones. To donate, you need to send an SMS with the word "Տուն" to the number 1000. 1 SMS is 500 AMD.