SOLARA
SOLARA COMPANY PARTICIPATED IN THE EXPO EXHIBITION WITH THE TERM "SUSTAINABLE TECHNOLOGIES"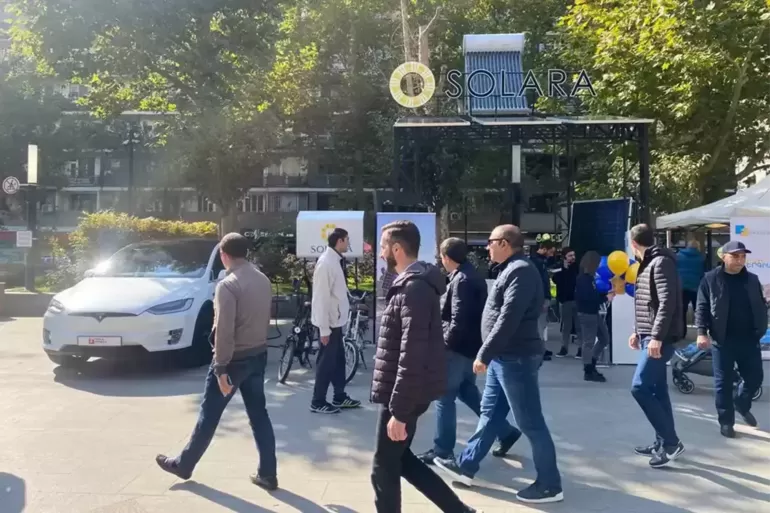 "Solara" company, one of the leading companies engaged in the installation of solar plants in Armenia, participated in the expo-exhibition bearing the title "Sustainable Technologies".
The event was organized by the Yerevan Municipality, in which around 20 companies engaged in the production and installation of solar plants, thermal insulation, waterproofing materials, and LED lighting fixtures participated.
Hayk Hakobyan, public relations officer of "Solara" company, noted that "Solara" company welcomes the organization of such events. "It is an important event in terms of public awareness, as our citizens learn about the efficiency of solar plants from the representatives of the solar companies. The "Solara" company values ​​such an event and presented itself with a rather presentable booth to demonstrate the wide range of services it provides," Hayk Hakobyan said.
It is necessary to mention that "Solara" company is a supporter of environmentally friendly products, that's why one of the "Tesla" electric cars presented at the "Tesla Energy" car show, as well as the Solara EV charger designed for charging electric cars, were also presented at the Expo-exhibition.