SOLARA
The first Tumo Boxes will work with SOLARA solar panels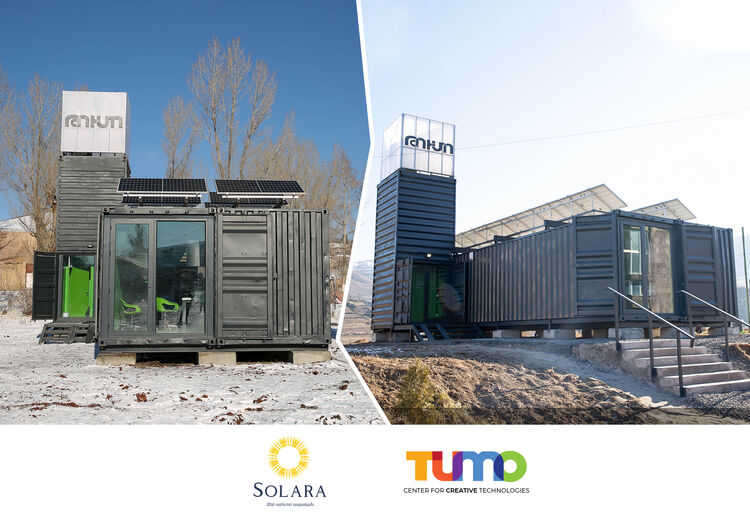 High-quality education and innovation in all Armenian regions, that is our vision of a powerful state.
The world-renowned Tumo Creative Technology Center is now available in small communities.
Recently, the first Tumo boxes opened in the cities of Gavar and Berd. The goal of the TUMO Box project is to make the TUMO curriculum accessible to young people in small communities. It is a small but technically equipped mini TUMO. Students will begin the self-learning phase of the TUMO curriculum in the Box and will continue at TUMO Dilijan for workshops and labs. Each TUMO box will provide an opportunity to educate about 320 young people a year in the fields of technology and design. In addition to TUMO's main program, the Box can be used in the morning for other educational programs.
On that occasion, SOLARA provided the Tumo boxes with inexhaustible solar energy. Boxes are equipped with LA Solar panels, which will rely on 7,110 kWh of annual productivity, guaranteeing the uninterrupted operation of all devices, saving up to 303,750 AMD.
By improving the way we receive and use renewable energy, our goal is to create a sustainable future by making our inexhaustible energy available to everyone.
It is worth noting that SOLARA being the official representative of the largest American ''LA Solar Group'' company provides the most stable warranty solar modules on the market due to highly automated production and latest technologies.