SOLARA
Solar System Maintenance
4 SIMPLE STEPS TO SOLAR RENEWABLE ENERGY
Consultation
Engineering
Installation
Monitoring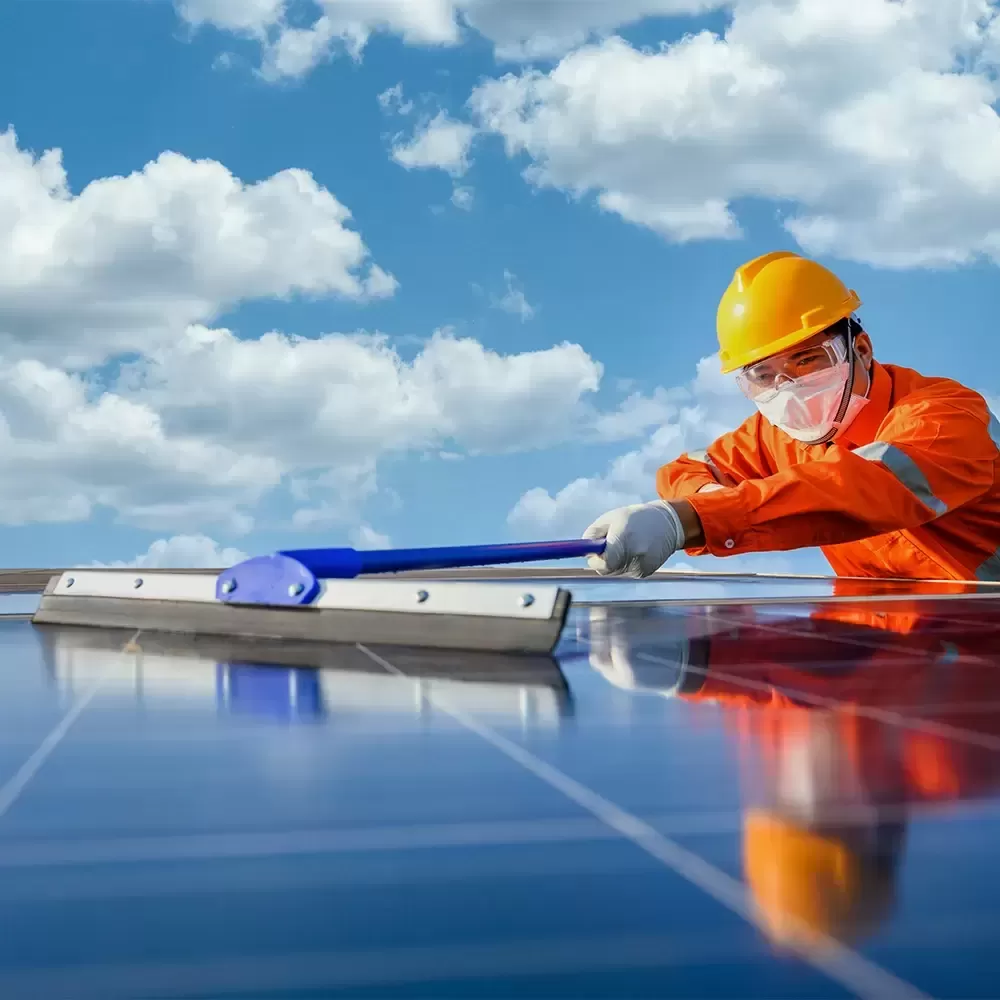 Solar system maintenance
Every customer who buys a complete solar system will also need plant maintenance in addition to the basic information provided. Thus, solar system maintenance services are provided by the company that installs them. By leaving a request in the appropriate section of the website, you can order solar system maintenance. Our specialists can help you with solar system financing.
Solara company pays attention to the entire process of engineering works and execution works. If we take into account that the solar system will be operated for approximately 3 decades, then it should be taken into account that there will be a need for periodic maintenance of the solar panels. Experienced specialists can tell you all the problems that may arise from time to time.
Cleaning the solar system
By installing a solar plant, you get a real opportunity to save a lot of energy in your business and home. Any product undergoes a quality control test. Therefore, experts will confirm that solar system cleaning is an important function that is offered to the client among other services.
There are regulations and rules for cleaning solar panels that must be followed immediately after the installation of solar panels. Dirt, dust, bird droppings, and leaf litter build up on solar panels and form a hard layer on the panels that need to be removed so they can continue to serve you at their full efficiency.
PV panels installed by Solara have a 25-year warranty, and solar water heaters - have a 5-year warranty. The specialists install the pre-engineered solar systems within 60 days of signing the contract.
solar panel maintenance
Book your solar system service now!